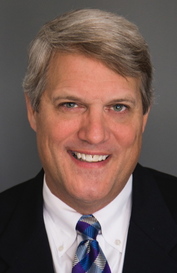 PERSON OF THE WEEK: Rob Strickland is senior vice president of sales and marketing for Blue Sage Solutions, a provider of next generation integrated digital customer relationship management (CRM), loan fulfillment and mobile platforms designed to help lenders deliver superior customer service, intelligent loan manufacturing and regulatory compliance. MortgageOrb recently interviewed Strickland to learn more about the importance of 'customer centricity' for lenders – including how it can help smaller lenders compete against larger lenders.
Q: What does it mean to be 'customer-centric?'
Strickland: Imagine every time a customer interacts with your products, services and organization, they walk away with an elevated feeling about your brand. They want to share the experience with their family, friends and social circles. After all, if the interaction was great for them, why not share with others? Customer-centric organizations flourish by putting the customer at the center of their business strategy. Amazon teams spend tens of thousands of hours and millions of dollars architecting a superior online experience, enticing customers to buy and continue buying time and again.
Over the last decade, shoppers have purchased billions of goods and services online, taking control of the transaction in the process. Financial services is now in the midst of its digital revolution as consumers choose to buy stocks, make deposits and secure loans through online channels. There are 230 million smartphones and tablets in the U.S., and consumers want to use them to interact with tech-savvy financial institutions. Meeting this digital revolution head on is a golden opportunity for lenders to differentiate from their peer group. Those that do execute will surely achieve greater market share, revenues and profits.
Q: Why is customer centricity so important and valuable?
Strickland: Simply put, customers expect great service today and will reward firms who deliver, while publicly punishing those who don't. In fact, research shows that firms focused on delivering a superior customer experience enjoy significantly greater growth rates and margins than their competitors. Researchers found a direct correlation between high performance on the American Customer Satisfaction Index (ACSI) and shareholder returns. Specifically, an index fund comprising high ACSI-scoring companies returned a 390% return on investment to shareholders from 2000 to 2012. Compare this to -7% for the S&P 500 over the same period. (Source: 'Hooked on Customers,' Introduction, Robert G. Thompson, 2014.)
As process friction is eliminated, delighted customers spend more per transaction, return for repeat business, and refer friends. Further, as organizations get better at executing, the market takes notice and high praise in public forums goes viral. Banks and lenders who exceed customer expectations will also receive a greater share of the customers business as consumers consolidate mortgages, consumer loans and credit cards with their trusted financial services brands.
Q: What are some of the specific attributes of customer-centric lenders?

Strickland: The mortgage transaction spans an array of borrower touch points. Large marketing budgets are spent securing borrower leads so qualified loan officers (LOs) can consult with prospects and put them in the right product. But back office processors, underwriters and closers still need to effectively execute to close and fund a fully compliant loan in acceptable time frames. Scoring big on a front-end dimension of the customer experience but failing on the back end basically neutralizes any original goodwill derived.
In the most recent JD Power surveys of mortgage origination, the leading lenders scored high on consistency of contact, transaction transparency and the ability of LOs to clearly explain product options and document requirements. The best lenders arm seasoned LOs with powerful tools so they can efficiently and effectively consult with borrowers on the front end.
As the JD Power survey states, 'The loan representative is the face of the organization for most borrowers and is relied upon to provide effective explanations, set accurate expectations and ensure consumers have confidence that they are making a good decision." The best firms also score high on personalizing the experience, speed to close, going paperless, transaction transparency and customer empowerment. To deliver a consistent end-to-end customer experience, lenders need intelligent end-to-end front office origination platforms that automate and enlighten across the entire loan fulfillment transaction.
Q: So, how can smaller lenders compete against the largest lenders with deep pockets? Or score high on the JD Power Survey?
Strickland: Successful lenders understand that borrowers evaluate and measure them at every touch point, from first contact through final closing. As the JD Power survey shows, even large lenders are challenged to deliver customer satisfaction. Oddly enough, larger banks can be at a disadvantage because they rely on outdated legacy systems incapable of tracking transaction handoffs in real time. Conversely, using cloud-based intelligent loan manufacturing, lenders of all sizes can truly differentiate and compete.
Today's most advanced lending platforms integrate and automate the entire origination process. They connect real-time lead management capabilities with core functional components for product, pricing, fees and compliance to deliver real-time Web quotes, CRM solutions for LOs, and secondary pricing management. Further, as borrowers upload required processing documents, they are tied to investor conditions with real-time loan status updates communicated through portals, mobile phones and tablets.
With rules-based workflow, intelligent platforms automatically execute calculations, generate compliant document packages and call preferred third-party vendor services, significantly compressing cycle times. These solutions proctor borrowers through the loan fulfillment process, digitally communicating checkpoints and assuring that all parties are informed of upcoming tasks and milestones. Enlightened borrowers can also choose to communicate online or in person to clarify questions as they arise.
Customer-centric lenders will use advanced platforms capable of automating, logging and posting key transaction details in real time. Vendor platforms providing seamless integrated functionality, connecting borrowers, LOs, third-party providers and back office operations, offer aspiring lenders a serious competitive advantage.