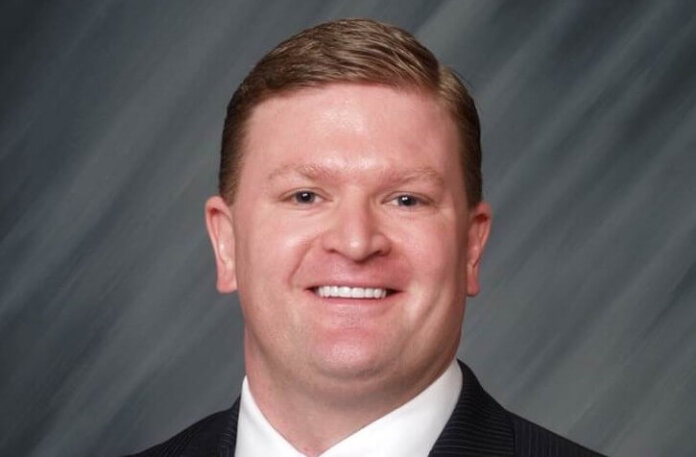 PERSON OF THE WEEK: What qualities should mortgage lenders look for when hiring branch managers?
To find out, MortgageOrb recently interviewed Robert Tyler-Cook, senior vice president and western regional manager for Planet Home Lending.
Q: How do you vet a branch manager you are looking to bring onboard?
Tyler-Cook: Attitude. Aptitude. Metrics. In that order! 
A candidate's attitude is the most important thing. There is a lot of support out there for people who have a fantastic attitude. Make sure your candidate's attitude matches that of your business. No matter how wonderful the candidate, make sure they will enjoy working at your company.  
Aptitude sounds simple, but many hiring managers ignore it. As you are hiring, consider if the candidate has the aptitude to do the job, as it exists at the company. Different companies expect different tasks from managers. Ensure your candidate is willing and able to do the tasks that are expected.  
And then there's metrics. This factor is often talked about – but is often ignored. There are a lot of fantastic services that, while not perfect, do a good job of providing an objective view of your branch acquisition from a metrics perspective. 
Many good mortgage companies provide this information to hiring managers. Are you reviewing the candidates you hire? Does your pro forma resemble the metrics you can source? Is it 10% more – or even 20%? If anything, the metrics you can source should be slightly haircut.  
Tip for success: Show your manager, and potentially your internal financial oversight contact, the deals you are passing on. They should respect your diligence. If your take is conservative, you have a chance for closer alignment.
Q: What does transparency mean?
Tyler-Cook: As leaders, we need to show our candidates what is important at our company. We also need to be realistic about what information we are going to provide. 
I have had the honor of working at companies that share a lot of metrics – and I prefer that. At the same time, candidates will admire your honesty if you do not work at a company that wants to disclose everything. There are a lot of excellent companies that do not. The folks that you hire will stick around longer as a result of honesty.
Q: How do you board a branch properly?
Tyler-Cook: Boarding a branch is as much about expectation setting as it is about the actual steps you take after you hire an office. The branch should have a very clear idea of what will happen after the offer letters are signed.
At our company, we have an internal group that assists in setting expectations, handles the on-boarding, and then advocates for branches after on-boarding is complete.
What follows are a few of the things you need to address, if your on-boarding process falls:
Hiring process;
Office set up;
Day One company introduction;
Training for specific roles and corporate systems/processes;
System access and IT support;
Transition loan communication;
Marketing support;
PR splash; and
Connecting to people who can resolve issues after on-boarding.
Q: Can you explain "no hidden overlays?"
Tyler-Cook: The word overlay is a lot like transparency; it is overused and sometimes misused. Do not take the shortcut of telling a candidate that you "don't have overlays." Instead, do the work of really investigating their business. For example, what is the percentage of jumbo, non-QM and low FICO government? 
While it takes time, this additional step will assist you in making sure the candidate is happy with your offering when they join.
Q: How do you set margins, compensation and fee income?
Tyler-Cook: The answer depends on the company. If your company is boarding folks into an existing structure, focus on attitude, aptitude and expectations. Expressing a model match fit and then assessing that fit is critical.  
It's vital to delve into the details. It's important to understand how candidates look at margins, compensation and fee income. A preferred method is to look at the candidate's loaded margins and compare the raw margins to see the margin stacked into their rates. You can use this revenue number as the foundation of your pro forma.
Next, mirror compensation and fee income. Lastly, based on your company's metrics, let the candidate know what kind of economic value is left for them to distribute. The typical way that this money is used is to lower rates or increase compensation. In some cases, you see the candidate look to modify or supplement their existing business model through some form of marketing expense, which often includes lead generation.
Be sensitive to the norms of your company. Express any conflict and reconcile it before you board the candidate. As always, clearly communicating with your business partner is key.
Q: How do you hold a branch accountable?  
Tyler-Cook: There is a management saying I use: "Inspect what you expect." Anyone who knows me is tired of hearing it.  
First of all, thank people for their hard work and recognize the branches that are doing a good job. Then, the foundation of accountability is having a routine of sharing the information you expect your branches to understand. If you do not at least have monthly meetings, you are missing an opportunity to express expectations, and you certainly are not "inspecting what you expect." Take the time to support and communicate with your partners.
If you have hired for attitude and aptitude, you have some great people. These people care about a win-win situation, and they will work with you to create that atmosphere.
Treat your branch partner like a partner by sharing metrics and explaining what you expect. Then, give them a reasonable time of reflection to offer solutions.
I have found that it is almost always the case that the branch partner steps up to the situation with good faith.