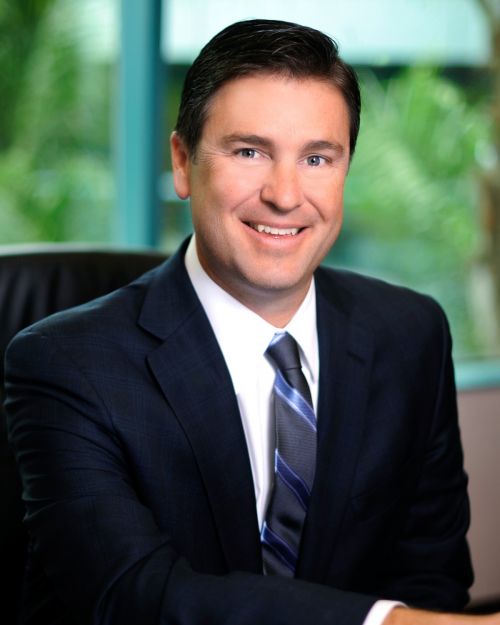 PERSON OF THE WEEK: Roger Beane is CEO of LRES, a national provider of commercial and residential valuations and asset management for the mortgage, banking, credit union and real estate industries.
MortgageOrb interviewed Beane to learn more about the impact of new guidelines from the Office of the Comptroller of the Currency (OCC) pertaining to risk management of third-party relationships for lenders. The updated guidance on third-party risks, introduced at the end of October, means banking institutions will be facing increased scrutiny of their vendor management programs.
Q: In a nutshell, what were the latest OCC guidelines designed to accomplish?
Beane: The OCC became the first major U.S. banking regulator to issue updated guidance on third-party risks, but it will likely not be the last. These regulations are giving the OCC the ability to play a bigger and more influential role in the housing industry than ever before. Consequently, lenders are much more responsible for the performance of their outsourced vendors. The objective is to ensure a fair, accurate and accountable transaction among all parties involved in the residential mortgage. Further, there is an effort to avoid any mishap by one party that would negatively affect and impair the entire transaction. This is another regulatory response to the housing crisis.
Q: How do these new guidelines impact the lending industry?
Beane: Banks and mortgage lenders must prepare immediately for the heightened scrutiny of their vendor management programs. Although regulators will hold lenders ultimately accountable for the accuracy and quality – or lack thereof – of their vendor work, the risk is now shared among all parties. That's because the new OCC guidelines provide an open invitation to proactively audit appraisal management companies (AMCs) and other third parties. In addition to significant vendor oversight, the new regulatory direction will demand investment in technology and increased use of risk management outsourcing services throughout the industry to be in compliance.
As these guidelines become realized, lenders are feverishly assessing their current strategies and partnerships. They are determined to ensure processes for screening and managing vendors match the mandated level. As a result, there may also be movement among vendors and suppliers to forge strategic partnerships that will offer cost-effective regulatory compliance.
Q: Now that the OCC is requiring that lenders assess the third party's reputation and financial condition, what does this mean for appraisers?
Beane: AMCs will be vetting their appraiser panels to cull only the best performers. This presents an opportunity for appraisers to enhance their working relationships with AMCs by ensuring they are performing accurately and on time. Lenders will also be culling their vendors to work only with those AMCs that provide accurate appraisals quickly and at a competitive price. It should be noted that the appraisal, which is at the very core of this process, will be analyzed, reviewed and critiqued not only during, but even after the transaction. In addition, the financial condition of AMCs will be under scrutiny – which is good news for appraisers, ensuring payment in a timely manner from the AMC. Maintaining a positive reputation in the industry by paying its vendors on time and respecting the appraisal profession is a positive step a reputable AMC should perform, at minimum.   Â
Q: What are AMCs like LRES doing to remain in compliance?

Beane: Most AMCs are already complying with these guidelines. If they're not, they will not be in business for long. The guidelines have created a paradigm shift, however. Before the tightened regulation, the lender was viewed as the AMC's primary customer. Now the OCC and other regulators are setting the agenda.
AMCs are strengthening due diligence on every appraiser partner, including all the necessary background checks, to ensure they are qualified and experienced. When reviewing applications, they must check against state registries, look for any disciplinary action, ensure valid and current licensing, etc. It is vital to make sure AMCs are partnering with the right appraiser without a history that would adversely affect performance. Any written contract must clearly outline the exact roles and responsibilities of all parties.
AMCs should also create and maintain specific matrices to track performance requirements against the Service Level Agreement and the OCC guidelines. It is imperative that lenders be kept fully informed throughout the process, at least scheduling monthly calls to provide a detailed performance report reflecting all the activities completed in the previous month and pending activities to be completed in the next month. As stated above, it will be necessary to continually monitor appraisers' performance. Should an appraiser or other third party slip in its performance, there should be an established plan in place to terminate the relationship and seek alternative, viable resources to carry out the project in a timely manner.
As the OCC sets a new standard for 2014, it is up to all parties involved to work together to improve the state of the industry.