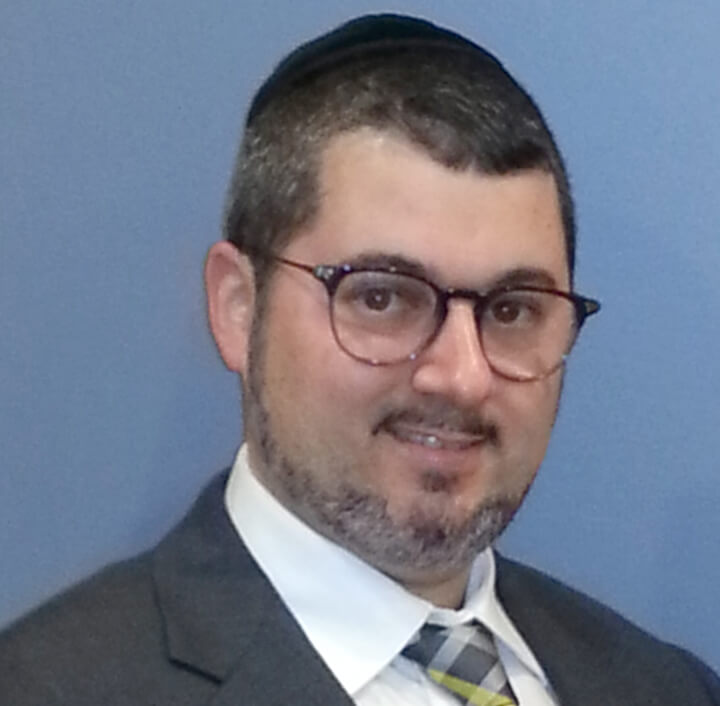 PERSON OF THE WEEK: Sam Heskel is CEO of Nadlan Valuation, a Brooklyn, N.Y.-based appraisal management company (AMC). MortgageOrb recently interviewed Heskel to discuss the most pressing issues and challenges facing the appraisal industry today.
Q: There's been a lot written about an appraiser shortage. Does it really exist, and how serious is it?
Heskel: It's definitely real. The vast majority of appraisers are nearing retirement age, and there aren't enough new people coming into the industry to replace them. According to the Appraisal Institute, nearly two-thirds of appraisers are age 51 or older, 24% are between 36 and 50, and only 13% are 35 or younger. In addition, a lot of those who are working are simply getting burned out. Increased regulations are part of the problem.
Then there's the problem of compensation. Regulations and guidelines enacted since the mortgage meltdown have added many additional requirements for appraisers, yet their fees have not gone up accordingly. So some experienced appraisers are fed up with the situation – they're getting out or retiring. For the same reasons, it's not an attractive field to get into for younger people. Becoming an appraiser today is a lot harder than it used to be. There's more education and licensing required. As more appraisers retire or leave the business, not enough new people are coming in to replace them. Also, nowadays lenders won't accept work from appraisal apprentices. If you want to become an appraiser, you need to put in two years as an apprentice. It has become more difficult to find a company willing to take on and train an apprentice for 24 months, especially when the appraisal reports cannot be submitted to a lender.
Q: What places are impacted most by the shortage?
Heskel: Rural areas seem to be affected more than the big cities. We're already seeing a shortage in some areas. There are just not enough appraisers to go around, and they have a big area to cover. This will have a real impact on the mortgage and home buying industries. Closings will be delayed, maybe by several weeks, depending on the area. This problem is exacerbated during the spring and summer months because housing sales go up, so appraisers are busier.
Q: Why are appraisal fees increasing?
Heskel: Part of the reason is the appraiser shortage. Already, we're seeing appraisers in some rural areas charging $800 for an appraisal, which is about double what lenders are usually willing to pay.
Secondly, appraisers are badly in need of a raise. It's long overdue – and fully justified. Many haven't gotten a raise in about 15 years, even though their workload, responsibilities and liabilities have grown. There's a lot more regulation, too, and its resultant liability. The Dodd-Frank law and the Consumer Financial Protection Bureau are certainly beneficial, but ensuring compliance with them adds to appraisers' costs because it takes longer to complete a compliant, quality report.
Let's not forget that another party has been added to the process – namely AMCs – to manage the entire appraisal process. Appraisers do the actual, on-site property inspection and valuation, while AMCs, such as Nadlan, protect all parties to the deal – the lender, the buyer and the seller – by vetting each appraiser to ensure the appraisal is performed by the best-equipped professional for the particular property. We then review the quality and accuracy of the appraiser's work, track and manage the data on the properties they appraise, and make sure they're in compliance with all national and state regulations.
Because of our work, appraisal reports can be turned around faster and with more accuracy, which benefits both home buyers and lenders. We recognize the hard work that appraisers do, so we are considering a new payment policy for our appraisers. Appraisers who complete their appraisal reports within the agreed-upon time will be paid by Nadlan within seven to 10 days, following revisions and reviews.
Q: What are the biggest challenges you face with the mortgage lenders that hire you, and how do you resolve them?
Heskel: Lenders and borrowers hate surprises. The consumer is willing to pay $300,000 to buy a home, but the appraisal comes in at only $280,000. The buyer is naturally upset because he thinks it will cost him the deal, and of course the lender, our client, is also upset. This is where our approach makes a difference. If the property appraises short of the contract price, we communicate with all of the parties involved.
The same goes for refinances, which can often have even a bigger disconnect between home owner estimates and the actual appraised value because there isn't a real estate agent involved. The borrower estimates his home is worth $700,000, and the appraisal comes in at $450,000. Borrowers can be unrealistic when it comes to estimating their homes' value. They blame it on the appraiser and the lender.
I advise people to do some research to make sure they're realistic. We try to educate lender clients on the rules of appraisals and the things we look for so the lender better understands them. We provide a checklist to lenders and mortgage brokers to share with their sales teams, real estate agents and borrowers. Ultimately, it results in less disappointment and aggravation on everyone's part.
Q: What sets Nadlan apart from other AMCs and appraiser companies?
Heskel: It's the simple human touch and our superior service. Clients can reach me at almost any time of the day.
Nadlan started out mainly working with small- to medium-size banks so we would be able to deliver personalized service. Today, we've expanded, and we've carried over with that same approach to the larger lenders. We provide the same personalized service, no matter what size the lender is.
Our appraisal reports are accurate. Everything starts with getting the right appraiser to look at the property, and we feel that we have the best appraisers in the industry. Each of our appraisers is pre-screened and certified in his or her region. Reports are then sent through the most up-to-date software to ensure they are compliant with all national and regional regulations. We then go one step farther and review the final report manually to make sure everything is completely accurate. Underwriters appreciate the time they save, knowing that an expert has already reviewed the report for accuracy and validity.
Lenders also appreciate that we turn around appraisal reports faster and with more scrutiny than most other AMCs. They like anything that will help expedite the transaction for their borrowers, and Nadlan does that. Ultimately, with our approach, our lender clients know that we care.
Q: What is your forecast for the housing market, especially in the New York tri-state area where you are located?
Heskel: In New York City, the housing market is strong. There's only so much available real estate, and that keeps prices high. In Manhattan and the other four boroughs, real estate will continue to be strong. The high-end luxury condo market in Manhattan has flattened slightly, but that market overall still remains very strong.
There's an interesting story unfolding in the borough of Brooklyn, where some of the northern neighborhoods, including Williamsburg and Bushwick, have become very hot with rising rents and home prices. But that could change. The Metropolitan Transit Authority announced a few months ago that it is planning an 18-month to 24-month renovation on the L Train, the subway that transports Bushwick and Williamsburg residents into Manhattan and back home again. It may have a big impact on rental prices and, ultimately, home prices in that area.
Although work isn't expected to begin until late 2018 or 2019, some real estate experts are even now bracing for the impact such a move would have on commercial, multifamily and residential housing, especially in hot spots such as Williamsburg and Bushwick. We'll be watching the developments carefully.