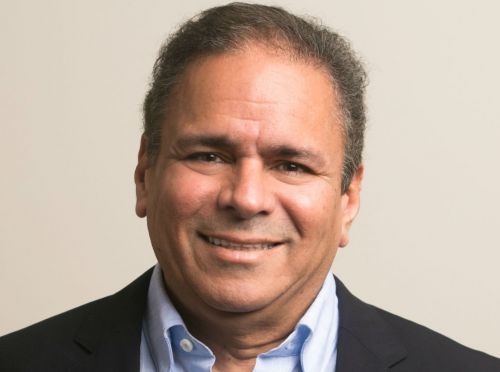 PERSON OF THE WEEK: Sanjeev Malaney is founder and CEO of Capsilon Corp., a provider of cloud-based document imaging and data capture solutions for the mortgage industry. MortgageOrb recently interviewed Malaney to learn more about the potential challenges lenders will face in complying with the Consumer Financial Protection Bureau's (CFPB) TILA-RESPA Integrated Disclosure (TRID) rules, taking effect Oct. 3, and the major role technology will play in helping lenders comply.
Q: In general, do you think lenders are ready for these new rules?
Malaney: By now, lenders have chosen their unique approaches to complying with the TRID rules and should be in the final stages of implementing and testing their solutions. So, in the most basic sense, yes, lenders are ready. However, even though lenders will be in compliance when TRID goes into effect, this does not mean that the approaches they have chosen will prove to be effective in the long run.
Although lenders are ready, it will take 45 to 60 days after the effective date for them to realize just how effective their approaches to TRID compliance are. For instance, lenders that have hired additional labor to handle the new requirements need to evaluate just how much this approach has slowed the time to close and increased loan production costs.Â
And, because TRID requires close cooperation between lenders and their closing agents, lenders will most likely recognize that the level of collaboration necessary is challenging and is not supported effectively by their current approaches. Many lenders will realize that they have underestimated the level of cooperation and collaboration needed during the closing process and will need to adopt technologies that enable secure collaboration and communication.
Q: A recent Capsilon survey reported that 67% of lenders have added labor to handle TRID and other compliance-related activities. Why do you believe this approach is unsustainable?
Malaney: Though 'staffing up' seems to be a popular approach to handling compliance issues, this approach is unsustainable for a number of reasons. First, with nearly 1,000 compliance changes since 2008, adding labor to address compliance issues is getting expensive.Â
According to the Mortgage Bankers Association, personnel-related loan production expenses are averaging more than $4,000 per loan, double what they were in 2009. Hiring more labor to handle TRID, and other compliance-related activities, only compounds the problem.
And whether a lender adds in-house or outsourced staff, personnel-related loan production costs will increase – sometimes to levels that are unsustainable. In our survey, 80% of respondents said their loan production costs will continue to increase in 2015 – and this increase will be driven mainly by personnel costs. Clearly, rather than adding labor, lenders need to look to technology to manage compliance and lower loan production costs.
Second, identifying, hiring and training qualified staff is time-consuming and costly – not to mention that loan turn times slow as the new hires get up to speed on the complex nuances of the loan production process.Â
Third, quality can suffer, as 'green' help is more prone to errors – the types of errors that the TRID rule is designed to address.
Finally, a labor-based approach isn't scalable and doesn't allow lenders to respond immediately to new or changing regulations, or to changes in loan volume, without additional hiring and training.Â

Q: The entire industry has been hyper-focused on TRID for some time now. What should the focus be after Oct. 3?
Malaney: Immediately after Oct. 3, lenders will be focused on gauging how well their approaches to TRID are working. It will be crucial for lenders to identify the adjustments they need to make to improve their solutions for achieving TRID compliance without adversely affecting the overall loan production process.
Also, after Oct. 3, most lenders will go back to their previous focus on improving the overall loan production process. They will examine their entire mortgage operations to discover what can be done to speed time to close while satisfying compliance requirements and reducing total loan production costs. The solution is to leverage the right technology in order to automate key steps in the loan production cycle – from loan onboarding to TRID tolerance checks to post-close compliance checks – to achieve an optimal loan production process.
For instance, automated document recognition technology can recognize more than 250 standard mortgage documents and automatically name and index them, reducing the time needed to onboard a new loan file by up to 90%. Beyond saving time, technology also introduces a consistent, repeatable process that eliminates human error and aids in compliance.
As another example, technology that enables collaboration throughout the loan process expedites secure communication and speeds issue resolution. After Oct. 3, many lenders will recognize that a lack of secure collaboration during the closing process is a major impediment to achieving TRID compliance. With TRID, collaboration between lenders and settlement agents is more critical than ever, and only a technology solution can deliver the secure collaboration features and audit trails necessary to shave hours, if not days, off of the closing process.
Q: Many in the industry believe that the 30-day close will be a thing of the past once TRID takes effect. What is your opinion?
Malaney: The TRID rule requires lenders to provide borrowers with the closing disclosure three business days before closing the loan, the so-called 'three-day rule.'Â Unless the closing disclosure is hand-delivered, the time period will typically expand to six or seven days in advance of closing (three days in transit, three days for review, plus one day to cover a Sunday or Federal holiday, if applicable).
This three-day review period has been a catalyst for lenders to re-evaluate their current loan processes to identify ways they can save time throughout the loan process so as to not lengthen the time to close. In fact, many industry insiders are predicting a one- to two-week delay in closings once TRID takes effect, until the industry can adjust to the changes to deliverables and their related timelines.
As lenders reevaluate their loan processes, they will realize that leveraging technology to automate key steps throughout the loan process, including TRID tolerance checks, is critical to satisfying the three-day review period without lengthening time to close. By automating key steps along the loan production cycle, loan production times are reduced, and lenders that adopt technology will be better equipped to comply with the three-day review period without pushing back closings.
So, not only is a 30-day close still possible with the right technology, lenders that leverage technology will realize a substantial competitive advantage by delivering faster, on-time closings that increase borrower satisfaction.