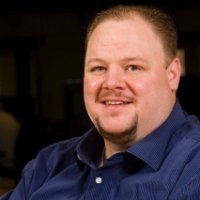 PERSON OF THE WEEK: Scott Richardson is senior vice president of valuation services for ISGN, an end-to-end provider of mortgage technology solutions and services. MortgageOrb recently interviewed Richardson to learn more about what is driving the increased use of alternative valuation products in the mortgage industry – and whether the role of alternative valuation solutions will become more important as investor appetite builds for mortgage-backed securities.
Q: Do you see a need for alternative valuation solutions, other than traditional appraisal products?
Richardson: Absolutely, rising interest rates and increasing loan requirements are squelching purchase and refinance opportunities. Additionally, rising home values are contributing to a rebuilding of home equity fueling the home equity lending market. In fact, the Federal Reserve reported that homeowner equity reached more than $10 trillion in the fourth quarter of 2013.
This environment has created a boom in demand for home equity line of credit (HELOC) loans, but traditional appraisals are not the ideal product to support an increase in HELOC lending. Traditional appraisals are too costly and time consuming for these smaller loans, which has created a need for more efficient, economic alternative valuation solutions such as desktop appraisals and evaluations.
A solution that combines the valuation expertise of a local appraiser along with the market experience of a local real estate agent/broker assessing the condition of the subject and surrounding market provides the most reliable solution for the job. Having a reliable economical hybrid valuation solution in place allows the lender to make confident lending decisions, remain competitive and capitalize on the $10 trillion of untapped home equity in the market.
Q: As interest in the secondary market seems to be building up some steam, how will alternative solutions play a part in rebuilding the secondary market?
Richardson: The days of relying heavily on AVMs to assess valuation risk within a loan portfolio are long gone. Today's investors require a higher level of due diligence. But the cost and timeline for an appraisal field review is not feasible. Investors are seeking alternative but robust solutions that will provide the level of due diligence required while working within the budget and time constraints of the transaction.
A hybrid desktop appraisal review that provides investors the opinion of a local licensed/certified appraiser and a local real estate broker/agent to assess the property's current condition is an ideal, economical solution. Having access to knowledgeable, local real estate experts is critical to providing a reliable and compliant solution in today's complex environment. Given the percentage of REO properties entering the market, assessing the subject's current condition as well as the surrounding neighborhood is a vital component of the equation and something AVM's alone cannot provide.
Desktop appraisal reviews are not only more cost effective than traditional field reviews, but they can be completed in a third of the time. Relying on a more sophisticated desktop review solution, investors can invest with confidence knowing that they are mitigating risk.Â
Q: How can these solutions help correspondent lenders ensure they have quality, well-supported appraisals that will stand up to the due diligence of the secondary market?
Richardson: Secondary market investors want to ensure the quality of their investment to avoid the repurchase risk. Many of the large secondary market players fell victim to that risk in the recent past, so lenders must ensure investors that the asset being acquired is valued accurately and is supported by a quality, reliable appraisal.
Given the current atmosphere of true 100% valuation due diligence and the pressures of the rating agencies, verification of value and supporting appraisal are keys to success and achieving higher ratings from the rating agencies. Including a desktop appraisal review within their process is a small investment and can provide that confidence. Seeing that independent third party opinion of the valuation on which the loan was based in the file immediately provides the investor with more confidence in the loan. Additionally, the rating agencies welcome that independent opinion of the appraisal to provide them with a level of confidence regarding the due diligence completed in the loan process.
Q: What can we expect from ISGN for the remainder of 2014 to help support these needs?
Richardson: ISGN remains committed to developing innovative mortgage products and technology that help lenders and investors navigate the challenging and volatile housing market. As part of that commitment, we have new alternative valuation products currently in development that will debut later this year. Our goal is to provide solutions that go above and beyond in meeting the new requirements and pressures brought on by the current environment.