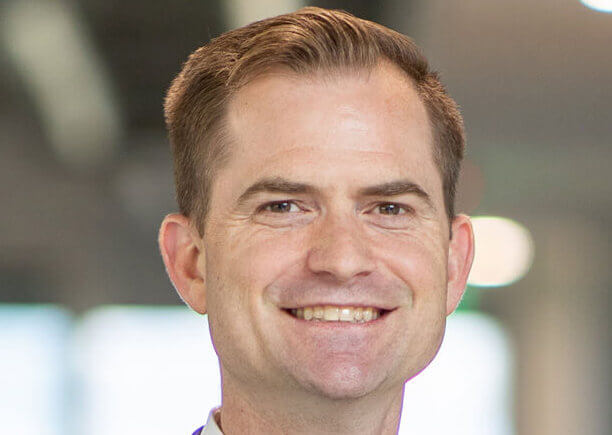 PERSON OF THE WEEK: A mere 17% of consumers return to the same lender to originate or refinance their next mortgage, reports the Mortgage Bankers Association. That's dismal news for lenders, for whom customer acquisition is a considerable expense. It also signals there's progress to be made toward improving the borrower's homebuying experience.
A related, but less openly acknowledged, issue for the industry is technology churn. No one knows better than lenders that the sunk cost of implementing new mortgage technology is massive, encompassing not only the ROI and due diligence process, but also implementation, testing, onboarding and training. Yet, week in and week out, lenders announce they've switched to a new LOS, POS or third-party service provider. According to Mixpanel, a provider of software product and user behavior analytics that works with tech giants like Uber, Expedia and Twitter, anything over 35% retention is considered "elite" within the software-as-a-service (SaaS) industry.
Since customer churn plagues both lenders and tech companies, we wondered: What can these groups learn from one another? One company that's beating the odds is digital mortgage platform SimpleNexus, which recently announced 99.7% year-over-year customer retention from 2018 to 2019. MortgageOrb recently interviewed Ben Miller, chief operating officer for SimpleNexus, to find out how the company has minimized churn.
Q: Because today's mortgage POSs are cloud-based and can be readily integrated with other systems via APIs, does that necessarily mean it's easier for a lender to "swap out" its POS for another one?
Miller: Nowadays, most – though not all – mortgage POS systems are cloud-based, meaning application data lives in the cloud instead of being stored on individual users' devices. But a surprising number of POSs still rely on custom integrations to connect with the lender's core LOS and third-party providers. Building out each custom integration can take months, and these connections require a lifetime of maintenance.
Application programming interface (API) integrations make it much easier for software systems to share data. The challenge is that open API connections work best when the systems being connected speak the same language. Mortgage lenders and vendors alike have been slow to adopt a common standard despite encouragement from the MBA and the Mortgage Industry Standards Maintenance Organization (MISMO).
So, to answer your question, cloud-based POS systems that leverage open API are already much easier to "swap out" than those that rely on local software installation, device data storage and manual integrations, and they will become more so as MISMO standards are widely adopted.
Q: Are there certain ways in which swapping out one's POS is just as hard as it used to be?
Miller: If the POS marketplace ever reaches technological parity – where all platforms offer similar advantages in terms of tech stack and interoperability – the biggest X-factor will be user experience. Loan originator resistance to new tools is an age-old problem. But while our industry often paints LOs as out-of-touch or technophobic, that's a gross mischaracterization. Rather, LOs embrace an "if it ain't broke, don't fix it" mentality. They are averse to technology that is disruptive for the sake of being disruptive, and I think that's justified. They want tools that make them more efficient at what they already do well, not ones that require them to learn a whole new way of doing business.
Q: Given the ease of swapping out one's platform, what can mortgage origination technology firms do to increase client retention?
Miller: Listen to customers' needs. They know better than we do exactly what a tool needs to do.
Our founder, Matt Hansen, grew up in a loan officer family and had ideas for how software could better support lenders – but we still keep listening. One of our hopes is that by streamlining the process for lenders, we, in turn, free up their time to listen to borrowers. And by passing those learnings on to us, we can continuously improve SimpleNexus. 
Q: If lenders swap out their systems more frequently, how does that technology churn potentially impact borrower retention?
Miller: As technology infiltrates more of the lending process, lenders will need to strike the best balance between how much independence borrowers want and easy access to loan originators when needed.
Millennials tend to want to interact entirely through an app, because that is what they are accustomed to – but that demographic is largely first-time homebuyers. They need more than a convenient, seamless app – lenders need to be available for them, helping them understand the process of not just borrowing, but becoming a homeowner. It's a big financial step and lenders underestimate the value they can bring just by sharing their financial expertise – like how to set up a realistic budget, understanding escrow, and what costs beyond the mortgage payment they need to be prepared for. 
At the end of the day – whether with a lender or a technology provider – the key to customer retention and repeat business is to build a core customer-centric environment, prioritize active listening, and cultivate agile responsiveness as a best practice model. It's not so much easy as it is simple and effective.
Q: What does technology churn, in general, mean for the industry moving forward?
Miller: Technology churn can be very disruptive for a business. Far too often, the mortgage industry is guilty of chasing the next shiny object. But swapping-in technology that's not properly vetted can leave lenders treading water without making progress toward their goals.
Much of the churn stems from lenders' desire to appease a small but valued set of top producers, whenever they find the next big technology they feel will benefit their personal book of business. Sometimes organizations have three or more disparate systems for a specific function, such as point of sale or CRM. (I've even heard of them having as many as seven.) This may result in happy top producers, but it also introduces inefficiency and confusion into the greater organization, which must manage multiple sets of integration points, workflows and training materials
Ideally, a lender should carefully evaluate a proposed technology against systems already in place, as well as other options in the marketplace, then demonstrate true leadership by implementing the solution best aligned with the organization's goals from a top down approach.
Communicating the business reasoning along the way will leave no question in anyone's mind as to why the chosen solution was the best one for the organization at that time. From there, well-executed training and consistent reinforcement of proper behaviors and workflows can minimize the likelihood of churn.