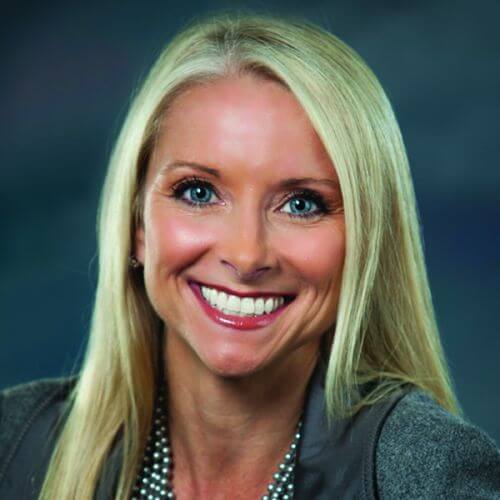 PERSON OF THE WEEK: Sue Woodard is president and CEO of Vantage Production, offering customer relationship management (CRM) software specifically geared for the mortgage industry. The company's CRM software can be readily integrated with the leading sales systems, loan origination systems (LOS), product and pricing engines, and credit bureau databases – plus, it delivers advanced sales force automation and marketing capabilities. A noted speaker and trainer, Woodard has more than 20 years of direct loan origination and production management experience. MortgageOrb recently interviewed Woodard to learn more about the growing importance of CRM software in mortgage origination and how it is helping lenders stay compliant.
Q: Why is CRM software so important for lenders, especially in today's compliance-charged atmosphere?
Woodard: Lenders have far less margin for error today than they enjoyed in the pre-Dodd-Frank Act world. Mortgage loan originators (MLOs) were able to freelance their own marketing materials and communications, just as I did during my loan originating days. Not only were there no objections from management, it was encouraged.
Today, the regulatory environment demands that lenders carefully control their messaging so as to avoid inadvertent violations of the Real Estate Settlement Procedures Act and other regulations. Ensuring control is more complicated today, too, with the dominance of social media, as every post or tweet can lead to potential problems.
The right CRM and sales automation technology allows lenders to strictly control what their employees are posting for the public and referral partners to see. This results in a far more secure compliance scenario for lenders. Moreover, when audits occur and lenders have to produce every communication sent out by each of their MLOs to every prospective borrower, documentation is a keystroke away. The technology has become a lender's best offense and defense.
Q: When it comes to choosing cutting-edge CRM software, what are most lenders looking for? What features and capabilities do they want in their CRM system?
Woodard: Lenders want to enable their mortgage loan originators to close more loans, first and foremost. They want efficiency – with manual data entry replaced by the intelligent use of enterprise data – and marketing programs made as effortless as possible with extreme professionalism. They want complete compliance and full integration with pricing engines and LOS systems, and they want fast, cost-effective implementations.
All of this needs to be simple and intuitive for users, designed to show MLOs that they are not only supported, but enhanced in everything they do. This means better prospecting, better communications and great presentations that inspire borrower commitment, as well as flawless follow-up that spurs referrals for future business.
At the same time, relationships with referral partners are vastly improved, thanks to organizational precision and messaging quality.
Q: How does mobile technology with CRM fit into the needs of lenders? Is there really sufficient functionality in most mobile applications being used by lenders today to make a difference?
Woodard: There is actually a big difference among mobile technologies. Some are designed to give users access to a website via a mobile device – and that's okay. Others are optimized to make a full functional array of capabilities available from a mobile device – and that's great. It's one thing to be able to answer a question in the field using a tablet device and quite another to be able to instantly produce a beautifully designed, compliant open house flyer at the curb via a tablet or smartphone.Â
For prospective borrowers, full functionality means they can receive anything sent by their loan officer on their mobile devices. This capability is no longer a 'nice to have' – it is a necessity. According to a recent study by Zogby Analytics, 87% of millennials say that their mobile device 'never leaves their side, night or day.' What's more, mobile usage is up almost tenfold since 2008. A simple Internet presence is no longer enough, particularly if a lender is trying to recruit new loan originators and is eager to impress them with its sales support technology.
Q: It appears that the days of marketing services agreements (MSAs) might be numbered, due to recent warnings from the Consumer Financial Protection Bureau (CFPB). Do you feel this is a good or bad thing? Describe alternatives to MSAs that can help lenders build compliant referral relationships?
Woodard: I think [the CFPB's warning on MSAs] is a good thing in the long run. MSAs could lead to complacency for lenders that rely on them – and many of their real estate professional partners would confirm this. It is human nature to try harder when success is not a sure thing and competition reigns. When the playing field is leveled, everyone benefits from heightened service levels and better borrower experiences.Â
The key to strong and compliant referral partnerships is successful co-branding with real estate professionals. And once again, technology is the answer. When a lender has a structured capability in place that lets it impress referral partners with its speed, quality and clarity, it has a leg up on the competition.
For example, lenders need tools that allow their MLOs to choose from instantly available marketing campaigns that can be easily customized and deployed immediately. Lenders also need a Web presence for each referral partner that centralizes the co-branded efforts and lets them upload photos, logos, contact information and other essential information. This is also the partner's own special place for lists and list management tools only they can access – and a loan status center that is available to them 24/7/365. Performance metrics are at the referral partner's fingertips, along with complete mobile device functionality.Â
These types of co-branding capabilities create much stronger bonds than MSAs, given that they are voluntary for partner agents rather than mandated, are partner-centric, and can greatly improve borrower experiences. There is one caveat: Lenders must move quickly, as most referral partners prefer to work only with one or two lenders at any given time. The right technology can make it all happen very rapidly.