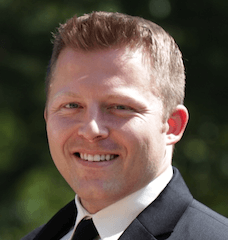 BLOG VIEW: In Idaho and across the country, the appraisal management industry is still young, but a new law passed by the state will further define and establish the profession. The new surety bond requirement is perhaps the most major change. This requirement brings Idaho in line with federal regulations, which will enable Idaho appraisal management companies (AMCs) to take part in federal real estate transactions.
The bond requirement is included in S.B.1318, which the governor signed into law on March 23. AMCs in Idaho have until July 1st, 2017, to submit a $25,000 surety bond to fulfill the requirement.
Who's covered by the new law?
In recent years, AMCs have been created as part of some key mortgage reforms. These companies act as mediators between mortgage lenders and appraisers, who no longer work directly together. Previously, there was concern that some mortgage lenders and appraisers were collaborating to inflate mortgages. AMCs ensure that appraisals are conducted independently and that homes are accurately appraised, without unfairly favoring any party involved in the mortgage.
S.B.1318 defines "appraisal management company" as any business or person who "provides appraisal management services to creditors or secondary mortgage market participants" and "provides such services in connection with valuing a consumer's principal dwelling." The full definition is in the bill, along with a list of the few exemption cases. According to the law, these companies must now submit a valid surety bond of $25,000 to the Idaho Real Estate Appraiser Board, which is part of the Bureau of Occupational Licenses. This is a requirement for anyone starting an AMC, as well as those currently in operation.
With S.B.1318, the state government hopes to bring Idaho AMC regulations up to federal standards and to further safeguard the interests of consumers and taxpayers.
The surety bond requirement
Under the new law, the surety bond requirement becomes one of the most important prerequisites for obtaining an appraisal management license. Without a bond, new AMCs won't be given a license, and those already in business can have their license revoked. In other words, AMCs must be bonded in order to legally do business in Idaho.
Like most surety bonds, this new requirement is intended to safeguard a company's clients. The bond functions as a line of credit for the AMC, which agrees to follow all rules and regulations applying to its business. Should the company fail to comply with these rules, or be found engaging in otherwise dishonest or unethical business practices, an affected consumer can make a claim on the surety bond – up to $25,000. The bond offers an extra layer of protection for consumers in case of misdeeds at the hands of their AMCs. The surety who underwrites the bond agrees to pay the cost of claims initially, but in the end, the bonded party is required to pay these costs in full.
However, the surety bond isn't the only requirement for AMC licensing in Idaho. In order to obtain their license, these companies must be prepared for some other steps in the process. New companies have to submit an application, which the board will review in depth before approving. AMCs should also expect to submit two samples of their work experience, complete the required pre-licensure education and pass an examination demonstrating their competence.
The Idaho Real Estate Appraiser Board has the complete list of licensure requirements for real estate AMCs. If these new requirements will affect how you do business, or if you'd like to share your opinion, leave us a comment below.
Vic Lance is the founder and president of Lance Surety Bond Associates. He is a surety bond expert who helps business owners get licensed and bonded. Lance graduated from Villanova University with a degree in business administration and holds an MBA from the University of Michigan's Ross School of Business.
(Do you have an opinion to share with MortgageOrb? Get in touch! Send an email to pbarnard@zackin.com.)