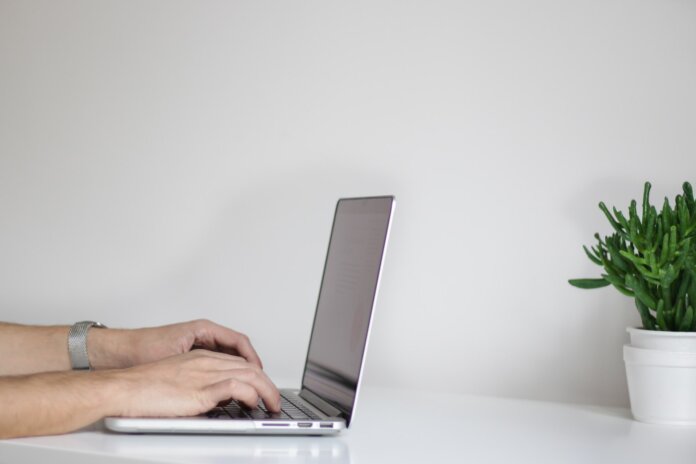 BLOG VIEW: Two years ago, mortgage businesses, or any business for that matter, did not foresee or have any reason to prepare for a stay-at-home order. Technologically and organizationally, when office buildings closed, service operations leaders needed to act quickly. While most companies had some remote employees, few were equipped for an entire workforce to begin working from home.
Basically overnight, mortgage businesses needed to make the switch to operate remotely. While this was a great challenge, it was also a great lesson. As more companies move to a hybrid workforce, it is the perfect time to consider the lessons we learned during the pandemic and how they can make this newest transition smoother.
The Transition to a Fully Remote Workforce
For mortgage companies that were primarily operating out of office buildings, the quick shift to a fully remote workforce came with numerous technology challenges. In the beginning, the first priority was equipping newly remote employees to work from home. This meant quickly shipping out equipment such as computers, video cameras, headsets, docks, external monitors, etc. to employees across the country. And as the pandemic continued, it also meant replacing technology, an increasingly difficult task with both a growing demand and supply chain issues.
Once fully equipped, the focus became getting newly remote employees set up and comfortable. This meant making sure that employees knew how to use their new equipment and software, and providing different methods to learn (i.e., webinars, tip sheets, one-to-one assistance) to accommodate different learning styles. As part of this process, education on the multiple connectivity options available to employees was critical. Multiple servers can prevent network issues but cannot solve against home internet service interruptions. For this challenge, enabling company and personal mobile devices to support applications such as Microsoft Outlook or Microsoft Teams was critical in allowing employees to stay connected even when their internet connection did not.
Finally, the transition required everyone getting used to the new environment. People who were new to remote work had to adjust how they worked and connected, adjustments that will continue even as companies move to a hybrid environment. From an IT perspective, this meant encouraging employees and even customers to use the multiple options available to them. The best meeting platform for one scenario is not the best for every scenario. By working with stakeholders to identify their needs and determine the appropriate technical solution, business could continue as usual despite the change in environment.
Preparing for a Hybrid Environment
With increasing vaccination rates and the evolution of the COVID-19 virus, many companies are preparing to return to the office or have already returned in some capacity. In fact, a 2021 survey conducted by Fannie Mae reported 79% of mortgage lenders prefer a hybrid model, indicating a critical need to determine how to prepare for the transition.
The same survey found that 62% of respondents reported a productivity increase and 52% reported worsened collaboration after the shift to a fully remote workforce. The problem mortgage companies now face is how to move forward with continued productivity and better collaboration; IT teams can play a central role in achieving this balance.
From a tech perspective, the first step is making certain employees are equipped to work in the office by ensuring all employees have a basic setup to facilitate productivity in the office – an extra monitor, docking station or adapter, full-size keyboard, and mouse. By creating a standard setup kit, IT teams can set up employees for success regardless of where they're sitting. And on that note, organizations also should consider the many personnel changes that may have occurred since the office building(s) first closed. Between role and organizational changes, significant desk moves may be required to keep teams together and allow them to make the most of their shared time in the office.
But these solutions only account for employees who are splitting their time between the office and working remotely. With some employees who have become fully remote, in addition to employees who were remote before the pandemic, there is an increased need for providing space for employees visiting the office. For these employees, implementing a hoteling system will streamline the experience for everyone involved. Adding a hoteling request system to your IT self-service portal allows your employees to reserve a desk when they need it. Such a system also records when hoteling spaces are in use and can be utilized to ensure spaces are fully cleaned between users.
Even though we're all still adjusting to this new working environment, we've learned much in the past two years that we can leverage as we move forward. We've learned to order equipment as needed to keep stock items and prevent delays due to continuing supply chain issues. We've also learned how to meet more effectively and enable video for deeper connections.
For mortgage service operations leaders, it's important to continue to review technology and programs set in place to make sure everyone is fully equipped for success. The time when everyone was fully remote set all employees on a level playing field, and as organizations find themselves moving into a hybrid work environment, it's important not to lose the lessons we learned over the past couple of years to make that happen. The pandemic has taught us all that nothing is predictable, especially in the mortgage space, but it's also taught us how to be prepared for anything.
Diane O'Mara is the service operations leader at Enact (formerly Genworth Mortgage Insurance), where she is responsible for delivering best-in-class end user IT support.
Photo: NordWood Themes