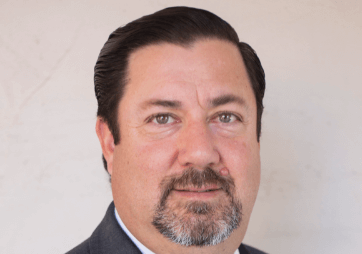 BLOG VIEW: Between handling the transition to working from home and continual changes in the market, mortgage companies have been forced to embrace new and existing technologies to continue their day-to-day operations without major interruption.
Keeping employee safety top of mind, companies such as Nations Lending Corp. and SWBC Mortgage Corp. moved most of their employees to remote status during the pandemic. This shift created a higher demand and an increased reliance on technology.
Companies quickly learned that leveraging more effective software was critical in saving time and money. 
With parts of the country starting to reopen, some companies are allowing employees to return to the office while others plan to keep their employees remote. Either way, companies are continuing to spend on tools to promote productivity for remote workers, which has stimulated a boost in cloud and online technology sales, according to Technology Business Research.
Increasing Reliance on Technology
Many mortgage companies were already using collaborative tools, like Microsoft Teams or Zoom. When the pandemic forced employees to head home, employees had to switch the way they do their daily jobs. Some relied on remote desktops to access files and software normally only accessed in the office, while others utilized the browser-based capabilities of their software.  
Proper access to data can be especially critical to the accounting department, as essential functions include reconciling loans, tracking transactions and processing payments to vendors and employees – just to name a few. That's why the accounting department needs intuitive, Web-based reporting systems that offer a more effective and efficient work environment for all employees – from the accounting staff to branch managers to executives – no matter where they are working.
Although SWBC Mortgage's accounting department already used the Web-based reporting function of its accounting system to track branch activity and communicate with branch managers about loans specific to their branch, "having a browser-based reporting system that was designed for the mortgage industry helped ensure that our team's transition to working remotely was successful and seamless," says Elaine Ratcliff, vice president of finance and operations controller at SWBC Mortgage.
Importance of Industry-Specific Technology
Technology designed specifically for the mortgage industry can have a multitude of benefits. Rather than having the accounting department process and compile the company's financial data and present the reports solely to upper management, modern systems allow the accounting department to share, in real time, a filtered version of the accounting data with branch managers and executives.
For example, senior managers are able to drill down to details about specific loans or the branch's overall income. The executive view of the data is more complete than the retail branch manager view. The filtering mechanism removes, for example, secondary marketing data from the branch manager view. Filters are managed by the accounting department administrators. Utilizing a filtered model encourages collaboration and allows employees to work across various departments – delivering appropriate real-time information, saving companies time and money, enhancing productivity and supporting quicker outcomes.
The right mortgage accounting system should be engaging and intuitive, promoting employees at all levels to utilize the features of the technology and empowering employees to make better, data-driven decisions. According to Laurie Petrich, controller at Nations Lending, "Having a user-friendly accounting system with dashboards and capabilities designed for the needs of our industry continues to save my team time on our daily tasks and our month-end close – even during a pandemic."
Ultimately, the events of this year have highlighted the need for consistent and reliable technology. With employees working from home, efficient and collaborative tools have proven to be critical to a company's success. For the accounting department at mortgage companies across the U.S., solutions are needed that would enable their employees to continue day-to-day tasks, so business could continue as normal as possible, whether they are working in the office or at home – relying on new and existing technologies and trusting industry-specific software.
Joe Ludlow is vice president for Advantage Systems, a provider of accounting and financial management tools for the mortgage industry.