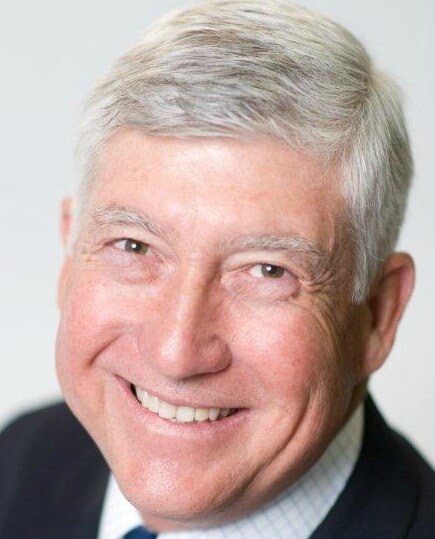 PERSON OF THE WEEK: Wade Hamby is the national director of sales and marketing for The StoneHill Group, a provider of domestic mortgage outsourcing and consulting services, including quality control (QC), loan fulfillment, mortgage due diligence, collateral audits, contract underwriting and mortgage compliance audits, among other services. MortgageOrb recently interviewed Hamby to get his take on the proposed upcoming revisions to the Consumer Financial Protection Bureau's (CFPB) TILA-RESPA Integrated Disclosures (TRID) rule and how much TRID compliance has been driving The StoneHill Group's recent growth.
Q: The CFPB plans to review and possibly revise its TRID rules. How have lenders reacted to this news? What sort of changes do you think will be made (if any) and why?
Hamby: There are several different interpretations of TRID based on what we see with our clients and their attorneys. So far, attempts by the CFPB to issue guidance have comprised citations of the actual regulation. However, greater clarity is needed from the bureau. When you call and ask for guidance, you should be able to receive guidance. If guidance is not clear and concise, how are small lenders that cannot afford high-priced attorneys going to comply? How can a loan officer shop for the best product for the applicant when he becomes obligated to the loan estimate?
Another area of confusion is the guidance issued by the CFPB on one-time closings for construction loans. Some of our clients are now refusing to offer this product because of the way the bureau's guidance is worded. Clearer language is needed. Once lenders know clearly what is expected and in what manner, compliance will follow. Whatever changes the bureau makes, our hope is that it addresses the need for clearer guidance, specifically in the above areas.
Q: How much of TRID compliance is driving The StoneHill Group's business? What other factors are behind the company's growth?
Hamby: TRID is firmly entrenched in our organization and is definitely one of the contributing factors in our double-digit growth. With respect to our fulfillment department, we have seen dramatic increases for closing services due to the new rule, especially among smaller lenders. In general, requests for all of our services have increased. In the QC area, new and existing clients expect TRID compliance from us. For pre- and post-close QC, we have addressed this demand with roughly 100 additional questions in our checklists.
Q: What are the three biggest challenges facing lenders when it comes to their quality assurance?
Hamby: The three primary areas of concern for any lender are creating a QC plan, staying proactive and taking action when issues are found, and maintaining a commitment to quality throughout the organization. These challenges aren't easy when new regulations continually enter the mix, when guidelines are changed or when the market shifts. For many lenders, the biggest need is simply creating a valid QC plan and having policies and procedures in place that mirror the plan and ensure it's carried out. We've been helping clients do this from day one.
Q: How is servicing QC changing, and how is The StoneHill Group helping this segment?
Hamby: If you just read the daily headlines in any mortgage publication, you know servicing issues are always there. Whether it is robocalls from servicers, force-placed insurance or any action deemed to negatively impact a consumer due to lax oversight at the servicing level, we see it all. These issues have caused a complete change in how management views the servicing QC process. This is evident by the requests from clients for servicing QC plans aimed at the recent Federal Housing Administration (FHA) requirements, in addition to the required monthly audits on performing FHA loans.
Today, the emphasis is on ensuring a servicer's practices do not discriminate against a borrower for any reason. I should add that the CFPB is examining how mortgage servicers are handling all complaints and requests in a timely fashion, particularly qualified written requests. This includes all communication for both performing and nonperforming loans. As a result of these trends, we've enhanced the depth of loan-level QC we provide, committed additional resources, and increased the number and experience level of employees in our servicing division to deliver the intense scrutiny that is now required.