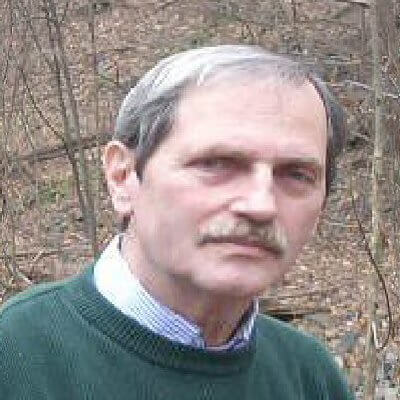 BLOG VIEW: There are fewer cash buyers than there used to be, but that may actually be a good thing for the real estate marketplace.
Cash buyers have always been with us. Figures from the National Association of Realtors (NAR) show that in recent years cash purchases have ranged from 12% of the market in May 2009 to 35% in February 2014. The latest report shows that in August all-cash transactions dropped to 22%.
When one talks about 'all cash' transactions what one really means are home sales that do not require a mortgage. In fact, if you think about it, virtually all transactions are cash deals except for those few situations where sellers take back financing. Otherwise properties are being bought for cash and the only question is whether the money comes entirely from a buyer or in large part from a mortgage lender.
All-cash transactions tell us two things: First, they're an index of investor interest. Investors are contrarians who buy when markets are slow and sell when markets are hot. A lot of investor activity suggests markets where residential buyers are frozen out because of such issues as prices, mortgage rates, credit availability, and affordability worries.
All-cash transactions really tell us two things: First, they're an index of investor interest. While residential buyers are largely dependent on mortgage financing, investors are not. According to NAR, in August all-cash buyers represented 12% of the marketplace and 60% of those investment sales were all-cash. Conversely, in 2014, 88% of all buyers used mortgage financing.
Second, cash deals often reflect international realities, the need for people overseas to get their money into the U.S. in one form or another. Buying real estate is a very relatively simple and convenient way to anonymously park huge sums inside our borders.
Investors And Cash
Investors like all-cash deals because they eliminate the time and cost of lender involvement. In some cases, by waving cash, investors are able to purchase homes at a discount with the promise of a quick closing in and no hassles from lenders or other service providers.
In the past few years, however, the marketplace has changed. Investors seek to maximize returns given certain levels of risk and in many cases that's much easier to do when home prices are depressed. The fact that real estate equity has increased markedly during the past few years – which is good news for homeowners – actually makes real estate a less attractive option for some investors because acquisition costs are higher. Figures from the Federal Reserve show that household equity went from $13.036 trillion at the end of 2012 to $14.942 trillion as of June 2015, a jump of almost $1.9 trillion in just two-and-a-half years as home values in most areas have increased.
While rising equity is one reason for fewer cash purchases, a second is that home value increases are not uniform; that is, reports showing metro-wide and ZIP code price increases may not reflect more localized trends, thus increasing investor risk.
For example, NAR reported that in the second quarter home values rose in 163 out of 176 metropolitan statistical areas. It's plainly true that home values are rising in a lot of places but that does not mean all prices in a given metro area are going up. In an analysis of July data, Weiss Residential Research in Natick, Mass., found that 23.4% of all homes were actually showing lower prices.
'Real estate has always been a localized commodity,' says Rick Sharga, executive vice president at Auction.com. 'What goes on in a metro area or a ZIP code may differ from price trends in a neighborhood or condo building. This is why when appraisers value homes they want to look at the nearest, latest and most relevant sales.'
Cash From Abroad
Economies worldwide are facing massive problems. Oil prices have plunged during the past year, good news for U.S. motorists but a severe problem for oil-producing states. Canada is facing a recession because of lower oil prices, lower iron prices are driving Australia in the same direction and Japan has never recovered from the 1989 stock market fall-off. Meanwhile, investors worldwide have an estimated $3.6 billion invested with negative interest rates.
Given this environment, if you were overseas and rich, you would surely want to move your money into the U.S. But what about the fact that mortgage rates are at a mere 4%? Who cares – that's far better than negative interest, social unrest or – as in much of the Middle East – outright war.
While the U.S. moans about secret overseas bank accounts and strange cash transactions, our rules make it possible to bring massive amounts of money into this country with surprising secrecy – and ease. If a shell company buys a $20 million Manhattan condo, who can identify the real owners?
As the New York Times reports, 'the high-end real estate market has become less and less transparent – and more alluring for those abroad with assets they wish to keep anonymous – even as the U.S. pushes other nations to help stanch the flow of American money leaving the country to avoid taxes. Yet for all the concerns of law enforcement officials that shell companies can hide illicit gains, regulatory efforts to require more openness from these companies have failed.'
U.S. policies impact the real estate marketplace. For instance, the Shanghai stock exchange stood at 5,016.09 on July 5 but sank to 3,052.84 at the end of September, a fall of nearly 40% in just three months. Enormous amounts of equity were lost, but not every Chinese citizen invested in the local stock market. An analysis by RealtyTrac found that 46% of Mandarin Chinese-speaking buyers who purchased U.S. homes in the 17 months ended in May paid all-cash, up 229% from the 14% share paying all-cash in 2005. That's the biggest increase of any language group.
While we may be seeing fewer cash buyers overall then we did a few years ago, the reality is that currency goes across borders with electronic speed and little notice. In a world where many markets are deeply troubled, there's every reason to believe that more cash will be coming to the U.S. and the safe harbor it represents.
Peter G. Miller is a nationally syndicated real estate columnist. His books, published originally by Harper & Row, sold more than 300,000 copies. He blogs at OurBroker.com and contributes to such leading sites as RealtyTrac.com, the Huffington Post and Auction.com. Miller has also spoken before such groups as NAR and the Association of Real Estate License Law Officials.

(Do you have an opinion to share with MortgageOrb? Get in touch! Send an email to pbarnard@zackin.com.)