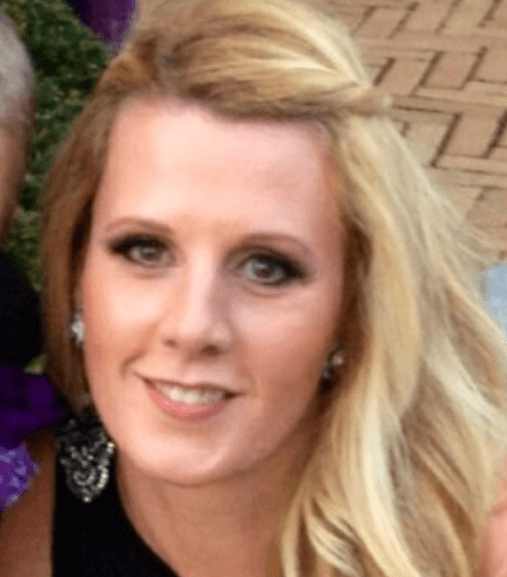 BLOG VIEW: One of the hot topics of discussion in the mortgage industry for 2017 will be the e-mortgage or digital mortgage. This is a natural segue from the hot topic of 2016: the rising cost of origination due to increased requirements from investors and regulators.
There is also an undercurrent that ties these topics together: a renewed understanding that the mortgage process needs to become more seamless. Even the implementation of the TILA-RESPA Integrated Disclosures (TRID) rule touches on this topic – although, the jury is still out as to whether lenders and service providers have improved collaboration because of it.
Quite simply, investors, government-sponsored enterprises (GSEs), lenders and service providers are starting to realize that the mortgage transaction has been, for far too long, conducted on parallel paths, in multiple silos. This article will not focus on the e-mortgage, TRID or service provider liability, specifically. Instead, we'll discuss how the  entities that bring a mortgage from origination to the secondary market will soon need to find ways to coordinate and collaborate better than they did previously.
The service provider really does have an impact on the transaction
It's often assumed, especially by investors, that when it comes to the mortgage transaction, the lender drives the process and its service providers fall in line. That includes integrations, communication, technology, etc.
It's not the reality of the matter, however. A large lender that needs one of the large, national service providers cannot simply mandate that it change its production software to fit the lender's need, nor can it micromanage local processes that can impact communication with the borrower, Realtor and loan officer.
Thus, a service provider's policies, procedures, processes and technology – although they can be slightly modified – are not easily overhauled to make the transaction smoother on the lender's terms. The impact where the proverbial puzzle pieces don't fit, as well? Delay. Error. Borrower anxiety because of a lack of communication. Cost.
It's important that investors and GSEs realize that a lender's choice of service provider, and how it manages its relationship with that service provider, has a very real impact upstream. As the service provider field contracts to favor larger service providers (which are much better able to absorb costs of compliance and investor requirements than "mom and pop shops"), lenders are simultaneously giving up some control on how the two entities work together. This should concern the investor.
It's not just the technology – it's how it's used
We in the mortgage industry are guilty of seeing technology (in almost any of its forms) as a magic bullet of sorts. The truth is that it helps, but it's not a one-dimensional, plug-and-play solution. Just buying something and installing it doesn't guarantee compliance, faster turntimes or fewer errors. In fact, it's how the lender selects and uses the technology – especially how one uses technology in combination with how a lender's service providers use technology – that is the real challenge.
In 2017 (and beyond), expect to see lenders (and investors, GSEs and even service providers) making more of an effort to find and implement technologies that allow for better communication and collaboration among the various service providers that bring a mortgage transaction to fruition.
Until recently, many technologies in our space focused on a single user (e.g., a loan origination system or a title production system). Bringing together lenders and service providers required costly and imperfect custom integrations. Sometimes, companies (lenders and service providers alike) found only after lengthy implementations that the technology they'd purchased actually required new processes that added delay rather than reducing time. Others mixed and matched their technologies, sometimes requiring new manual processes and increasing redundancies.
The bottom line is that just plucking a technology off the shelf does not instantly amount to a more efficient workflow. Increasingly, we are seeing the best of the best implement carefully thought-out plans, which involved input from key service providers. Only then does technology deliver the benefits it can promise.
Finding a way to cut costs without cutting security and performance
It almost seems oxymoronic: Lenders and service providers are being pressured to staff up, buy technology and add layers of security in the name of compliance and quality. At the same time, the market is pressuring them to improve turnaround times, reduce errors, protect private data and document all of it. Unfortunately, it's the cost of doing business in 2017, and it's a major reason why so many firms are revisiting the digital mortgage concept, as well as stepping up their consideration of new production technology.
From the service provider's perspective, the solution to this challenge could be the difference between keeping the lights on another year or disappearing. The settlement services business, especially, has never been one for strong margins. Now, the pressure is increasing. So, how does a provider (or a lender, for that matter) cut costs without sacrificing essentials such as security and performance?
Once again, there is no silver bullet for this matter. Improved and increased automatic monitoring and oversight of vendors, however, is a must. This should probably be paired with increased staffing (or at least, increased man-hours) to ensure that compliance and quality are not systemically compromised. Versatility in staffing can also allow firms to run a leaner operation, especially when the staff is paired with (and appropriately trained to use) flexible and efficient technologies.
Outsourcing rudimentary functions also cannot be overlooked as a cost-cutting measure. However, firms taking this approach must thoroughly vet and manage such vendors. There are quality outsourcing businesses in our industry today that operate efficiently and effectively, with maximum transparency. Just make sure you're using one of these entities!
If a lot of the above suggestions seem like common sense, it's because they are. However, common sense has not ruled the day for some time – at least, not when it comes to how well our industry collaborates. Nonetheless, market forces are bringing this challenge to a head. Businesses that wish to stay in business, not to mention thrive, need to find better ways to work together. If a lack of communication, delay and unnecessary costs are the biggest factors to impact the health of the mortgage industry, the answer starts with better use of technology and a bottom-to-top review of just how we get the product to the borrower. Those who take this admittedly challenging step now will reap the rewards exponentially in short order.
Melanie Cornelius is vice president at ATPR, a provider of technology-based solutions for the real estate lending and settlement services industry, including SmartProp, a next-generation search product delivering a range of property reports.