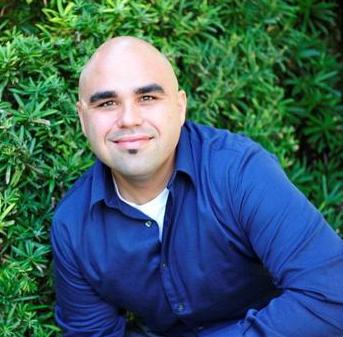 PERSON OF THE WEEK: When it comes to social media, there are three websites that seem to dominate all conversation relating to the subject: Facebook, Twitter and LinkedIn. But hovering on the edges of this dominance is Google+. And while Google+ has been online since June 2011, it remains something of an unknown factor to many people – especially in the financial services area.
To get a better understanding of the potential of Google+, MortgageOrb spoke with Alex Hinojosa, vice president of media operations at Wesley Chapel, Fla.-based EMSI Public Relations and social media coach at Genesis Communications Florida.
Q: What does Google+ have to offer that Facebook, Twitter, LinkedIn and the other sites do not offer?
Hinojosa: Search engine optimization is what sets Google+ apart from the other social networks. With Google+, you build your network by getting like-minded professionals and prospective clients into your "circles." Then, when they do a Google search while logged in on Google+, anything you've posted on the topic they're searching will appear higher in their results.
Q: Why would a financial services company want to set up a presence on Google+? And how can this site help reach current and potential customers?
Hinojosa: In addition to the aforementioned benefits, you can share information and tips on Google+ that demonstrate your expertise in your field. This content marketing reinforces your position of authority with current clients and plants seeds of confidence with future customers with regard to your abilities.
Another reason to be on Google+ is to manage your reputation on your local page. For example:Â A prospective client in your area searches the term "financial services." A number of financial service companies will appear in the results. Like most prospects today, the real vetting of a potential company begins there.
What do the reviews on Google+ say about your company? Is your Google+ page empty or is it filled with information and positive comments from happy clients? You can maintain these pages to enhance the likelihood of a prospect visiting your website or calling for a consultation.
Q: To date, how has the financial services industry approached Google+?

Hinojosa: Many financial professionals are behind the curve on Google+ because they don't understand all that this social network has to offer in terms of lead generation. Most are on LinkedIn because it's intended for "business." Many have personal Facebook pages for friends and family, but they don't want to mix their personal and professional lives. Or they have a fan page set up months ago with few likes and even less content. Some financial pros hear about Twitter, but don't understand how it works and aren't interested in trying to figure it out.
The financial world needs to embrace all Google+ has to offer – like the Google+ Hangout. Imagine virtually hosting a free 30-minute information seminar for up to nine prospects at a time every day from the comfort of your office. You could easily share documents from Google Drive or YouTube videos during the presentation, and you and your clients could see one another, which helps build trust and rapport.Â
Q: It wasn't very long ago that MySpace was overtaken by Facebook. Do you see history repeating itself with Facebook losing its audience to Google+?
Hinojosa: Yes! It's already happening because Google+ is now the second largest social network behind Facebook, which had its customer-satisfaction rating drop nearly 8% last year, according to the American Consumer Satisfaction Index. The day Rupert Murdoch bought MySpace was the day it "jumped the shark" because the user experience and business model had to change to justify the purchase price. I have seen user complaints increasing since Facebook filed its initial public offering last May.Â
Meanwhile, Google+ has been innovative in what it can offer to average users and businesses alike. On top of that, it's also taken the best of Facebook (the ability to integrate photos and videos) and Twitter (the use of trending topics and hashtags) to make the social network familiar and easy to use.