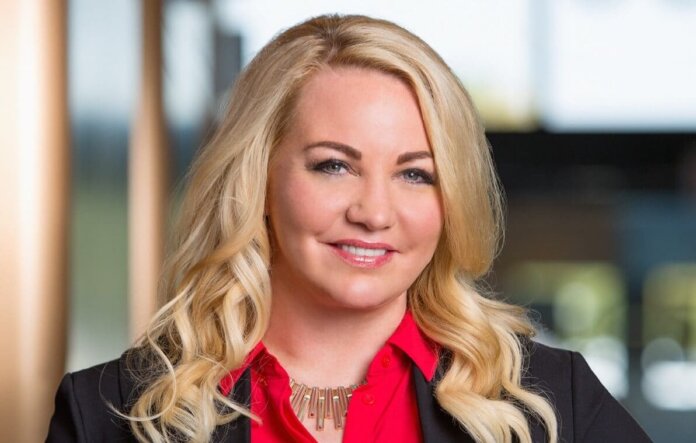 PERSON OF THE WEEK: The mortgage industry has been striving for an all-digital mortgage process for a number of years now, particularly on the front-end, but just how close are we to a true end-to-end e-closing?
To find out how far along the e-closing is in its development and what challenges remain for lenders, MortgageOrb recently interviewed Amy Brandt, CEO for Docutech, a provider of document, e-sign, e-closing and compliance technology to the mortgage, home equity and consumer lending industries.
Q: The term "e-closing" has taken on many different definitions within the mortgage industry. How do you define an e-closing?
Brandt: An e-closing is quite simply the act of closing a loan electronically. While today the majority of e-closings are actually hybrid – involving a mix of paper and electronic processes – this evolution points to ongoing progress within the mortgage industry, especially as lenders and borrowers alike see the benefits even a partial electronic closing process can provide. As interest in e-closing continues to grow, the industry as a whole is diligently working to make full end-to-end e-closings the new standard.
Q: Why should lenders adopt e-closings into their practices? What are the benefits over paper-based closings for both lenders and other parties (borrowers, investors, title and settlement agents, etc.)?
Brandt: Today, lenders are striving both to optimize the front-end of the mortgage process by delivering a more digital-centric borrower experience as well as streamline and digitize the back-end of the process to improve compliance and reduce operational inefficiencies, risks and costs. By leveraging a comprehensive e-closing solution, lenders are able to further transition their mortgage process to the digital setting. Borrowers gain the ability to securely access and review documents when and where it is most convenient for them, enabling them to feel more informed and empowered in the process.
In the end, utilizing a seamless e-closing solution will positively impact lenders, borrowers and agents to make the digital mortgage age a reality.
Q: What are some of the challenges still facing lenders in regard to e-closing? How can they be overcome?
Brandt: While much of today's mortgage industry sees the clear benefit (and need) of electronic closings, there are still a few key things hindering wide-spread adoption, including e-notarization. Due to the lack of consistency across the industry, e-notarization is often pointed to as the biggest obstacle to e-closing adoption. While there are some nationwide regulations in place to confirm the validity of electronically notarized documents, notary legislation is maintained on a state-by-state basis, which has resulted in varying laws from coast to coast. While there has been some forward movement, the most viable option would be for all states to fully accept the legal validity of electronic notary signatures in accordance with the existing ESIGN/UETA legislation, which would in turn positively impact the likelihood of e-closing becoming the industry norm.
Another challenge is that there remains some misconceptions regarding e-closings, one of which is that they're less secure. In reality, the e-closing process is more secure than paper-based processes, given the removal of manual data management and the addition of robust authentication techniques. For lenders, communicating the safety and soundness of a digital process is key to advancing the adoption of the practice.
Q: What are the essential tools and technologies that lenders conducting e-closings should have in their tool belts?
Brandt: The foundation of a great e-closing experience is a dynamic digital document platform that can ingest information directly from the LOS combined with comprehensive e-closing technology. Lenders should utilize dynamic e-documents libraries; lender-initiated closing document draw notifications for title/settlement; borrower and settlement preview capabilities; external document inclusion; e-sign and e-delivery; LOS pushback and lender email notifications; a secure and proprietary e-vault; MISMO SMART Doc 1.02; MERS e-registry and e-delivery; e-notarization and e-recording.
The technology to facilitate true end-to-end e-closing exists right now. From generating documents electronically including the e-note and enabling borrowers to e-sign, through to e-delivery and e-registry of the e-note with MERS, as well as e-notarization (in states where it is legally permissible) and electronic recording and e-vault storage of closing documents. The most significant progress is being made by companies that provide e-closing platforms that facilitate integration between loan origination systems and the technologies needed to streamline and ultimately improve the process for all involved.