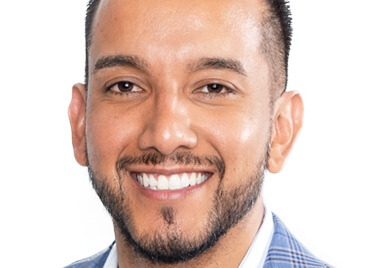 PERSON OF THE WEEK: How can the mortgage industry better serve the Hispanic community?
There's actually several answers to this question – and in some cases there can be significant challenges. In the end, though, it is all about establishing trust with borrowers.
To learn more, MortgageOrb recently interviewed Carlos Martinez, branch manager for Homespire Mortgage's Rockville, Md., office, where he and his team have assisted thousands of home buyers throughout the state.
Q: What are a some of the main issues/obstacles for the Hispanic community when it comes to seeking a home loan?
Martinez: The first and perhaps most obvious is the language barrier. The loan application process and the origination process can be complex for any borrower to easily understand, but that is compounded for Spanish-speaking borrowers who may be working with a loan officer who is not fluent in their language.
So much about the borrower-lender relationship is based on trust – and it can be difficult to establish that needed level of trust when things get lost in translation.
Additionally, technology sometimes presents an obstacle for some homebuyers, which is ironic because its intent is to make the process easier and more efficient for them. Some homebuyers, especially those who may have immigrated to this country, may not be as proficient in using technology or may be intimidated by the process of uploading personal information and documentation through a secure portal, or even filling form fields on a mobile device.
As an example, I recently had a client that was receiving automated text message updates about their loan status (sent as a courtesy), but they were sent in common English. Because their LO's name was included, they assumed it was a direct text and were trying to reply in Spanish. It's the little things like this that need to be considered. In many cases, we find ourselves giving impromptu iPhone and Android tutorials to our borrowers so they can more easily access the information that they need for their loan. If helping our customers be better users of their mobile phones is what it takes, then that's what we do.
Q: Are there any cultural background factors and/or experiences that may affect the community's home search approach?
Martinez: Many Hispanic homebuyers may have come from, or been the children of those who immigrated from, countries where there was a distrust of the financial system and its institutions. So as a result, they are appropriately concerned about issues like identity theft or even that their bank might suddenly go out of business – because they have seen that happen before.
As a result, many in the community refuse to keep their savings in a bank because they are afraid they may lose it, so we have to work with them to understand that in order to apply for a mortgage in this country, it is important that they have money in their accounts for 30, 60 days or more before applying.
Because our mortgage loan process is so much more structured and regulated to protect the borrower, it simply takes longer and that can lead to some frustration – and even suspicion – for them, so again, that's why it is so important to be able to establish that level of trust and transparency early on.
Within some specific communities, and the Salvadoran community is a good example, there really needs to be a personal referral to be accepted as someone that they will choose to work with.
Sometimes this means that the borrower will only really communicate with one point-person for everything, so they may ignore messages or communications from other team members thinking that it is SPAM when it isn't. So again, communication up front is so important to helping them navigate the process and understand very clearly what the steps will be and who they will be working with.
Q: What are some key areas mortgage professionals may overlook when working with the Hispanic community? What do you consider the most essential factors for success?
Martinez: We have learned to not just assume everyone has access to the same resources and to be creative in providing service to our clients. As an example, we recently had a borrower that needed to get copies of some documentation to us, but they didn't drive (and no one in their residence did either) and public transportation wasn't a viable option where they lived. So, we called in an Uber for them to get them to our branch to meet and deliver the documents – and then we did the same to get them safely back home. They thought it was great. We got the documentation we needed for their loan, but more importantly, we fostered a relationship and built trust with our borrower, creating a customer experience they will value and remember.