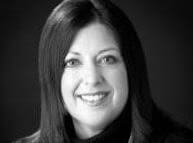 Maria Sedlack has joined ClosingCorp, a provider of residential real estate closing cost data and technology, as national sales executive for data solutions.
Previously, Sedlack was a senior sales executive in the data and analytics division of Black Knight Inc., where she advised and delivered predictive analytics and data solutions to capital market clients.
She spent a majority of her career with Fitch Ratings, where she held a series of structured finance-related positions, including heading the agency's Structured Finance Business Development team that serves RMBS and CMBS investors.
In her new role with ClosingCorp, Sedlack will be responsible for advising capital markets and fintech clients on how to use the firm's data to develop new risk and securitization solutions.
In a release, Dori Daganhardt, chief data officer of ClosingCorp, says Sedlack's "expertise in the capital markets field will help us show investors how they can better understand the point at which a borrower is incentivized to conduct a transaction by understanding the closing costs the borrower faces."