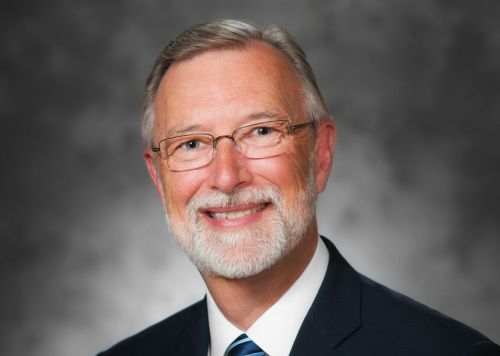 BLOG VIEW: Like the swallows returning to Capistrano, most of us have annual pilgrimages that mark the seasons. We call them conferences.
The mortgage industry is fortunate to have some of the best annual conferences of any business sector in the country. There are a variety of conferences each year hosted by regional and national trade associations, such as the Mortgage Bankers Association (MBA); focused vendor conferences such as Black Knight's annual Information Exchange (one of the best conferences each year); and independent conferences, including the Five Star Conference in Dallas.
I have attended a variety of mortgage industry conferences over multiple decades, and with few exceptions, I have found them to be invaluable opportunities that should not be missed. At conferences, attendees are able to keep tabs on trends in the industry, learn about new innovations in technology, and expand their knowledge of different aspects of the mortgage business. One of the greatest benefits of these conferences is building new friendships and renewing old ones.
So, how can you make the most of the conferences you attend? Here are a few suggestions.
1. Plan in advance
Conference planners publish detailed agendas weeks or even months in advance of these events. Review the agenda, dig into the speaker bios, look for the topics that will be most helpful for you, and map out your schedule. You will find that some sessions will be "can't miss" opportunities that will be worth the price of admission. Be sure to check the conference website periodically for any schedule changes that arise.
If there is a conference app for your smartphone, download it. These helpful apps can assist you in customizing your schedule and will keep track of the sessions and events that you need to attend.
2. Build strong relationships
The concentration of industry professionals in the same place at the same time will give you an unparalleled opportunity to meet new people and reconnect with old friends among mortgage professionals and vendors. A few weeks in advance, reach out to people you need to see (and perhaps what to meet?) and get on their schedules. There are ample opportunities for meetings at sessions, meals, receptions or even in the hotel coffee bar. The conference will be more enjoyable and more productive if you invest some time in meetings.
3. Minimize interruptions
Often, we can be at a conference physically but still effectively back at the office because of the barrage of emails on our smartphones. Except in the most pressing cases, emails can be addressed when you get back to your room. Your "out of office" replies are notifying people that you are out of pocket. They will understand if your reply takes a little longer than usual. Keep your multitasking to an absolute minimum. If you cannot discipline yourself to keep your smartphone in your pocket, you might as well stay home. Each interruption you allow will diminish the benefits of the conference.
4. Have some fun
Conference planners know that hours of attending sessions, no matter how valuable, can be tiring. That's why they break up the conference with coffee/snack breaks, luncheons and receptions. Relax and enjoy yourself! These events, plus dinners you might have with associates and vendors, will recharge your batteries and add some fun to your conference schedule.
We, in the mortgage industry, are fortunate to have so many well-organized conferences from which to choose. For every segment of the industry, you can find conferences that will stretch your thinking and expand your relationships. Make the most of the opportunities. It really is worth the effort.
Barry Hays is co-founder and senior vice president of TeleVoice, a provider of contact center technology to the financial services industry.
(Do you have an opinion to share with MortgageOrb? Get in touch! Send an email to pbarnard@zackin.com.)