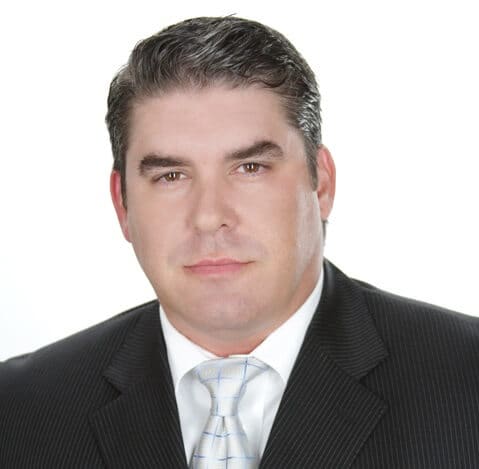 PERSON OF THE WEEK: Corey Smith is chief operating officer of Austin, Texas-based FirstClose, provider of technology solutions to refinance and home equity lenders, as well as a vendor management system that eliminates duplicate data entry.
We talked with Smith about a potential sweet spot in the real estate valuation space: desktop valuations. This solution is often a strong option for lenders when an AVM isn't enough but an appraisal is overkill.
Q: How have you seen desktop valuations evolve over the past few years?
Smith: Desktop valuations came into existence as the next step up from an automated valuation model (AVM). The marketplace needed a solution that would more accurately and efficiently provide real estate valuations to lenders, while staying at a lower price point than an appraisal.
While desktop valuations are still completed by computer, like an AVM, a licensed real estate valuation specialist is employed to manually select and weigh the comparable sales. This hybrid approach of computer and human working together was created to provide an appraisal alternative that is more reliable than an AVM, but less expensive than a 2055 drive-by or 1004 full appraisal.
By using both an evaluation method as well as a human specialist, the desktop valuation technique helps keep lenders in compliance. Additional compliance options are available by adding property condition reports to the desktop valuation. Once the desktop valuation service is performed, the licensed real estate valuation specialist makes sure everything is in accordance with the Interagency Appraisal and Evaluation Guidelines.
Q: What problems or issues do desktop valuations solve?
Smith: Unlike its predecessor, the AVM, a desktop valuation requires human touch. To receive an AVM on a property, all the lender must do is enter an address, and the computer produces all available comparable sale data. If the confidence score and forecasted standard deviation meet the lender's guidelines, then the AVM can be used. Although using an AVM may be fitting for some situations, it has the potential to result in faulty evaluation of a property.
When using a desktop valuation, a licensed valuation specialist reviews the data and omits some of the less comparable sale information originally selected by the computer. This increases the confidence score and results in a better valuation of the property.
Desktop valuations are also a fraction of the cost of a traditional 2055 drive-by appraisal; many lenders choose to use desktop valuations instead of an appraisal, in many cases.
Q: What are the benefits of outsourcing desktop valuations?
Smith: Outsourcing desktop valuations to a vendor can save lenders both time and money. A provider that employs licensed real estate valuation specialists, overseen by a chief appraiser that supervises the evaluation process, is extremely beneficial to the appraisal process. In addition, these valuation specialists are specifically trained to remain in compliance with the Interagency Appraisal and Evaluation Guidelines.
Also, desktop valuations can be bundled with additional products and services so that all necessary information is available to lenders in one single platform.
Q: Are there any properties that would not be candidates for desktop valuations?
Smith: Although desktop valuations are considered more accurate than an AVM, since a licensed specialist is reviewing the information, the process still heavily relies on automated valuation tools and available market data. This leaves room for potential holes in certain lending areas. The more rural properties will have less comparable sale data, especially when it comes to assessing larger parcels, agricultural or commercial properties. For these areas, the best way to ensure an accurate evaluation would be to upgrade to either a drive-by appraisal or a full appraisal.
Q: What are the services generally included under the umbrella of desktop valuations?
Smith: For instance, our desktop valuation services can be coupled with a proprietary FirstClose Report package, property condition report or ordered à la carte. The property condition report provides evidence of a property inspection, current photos of the property and a description of the neighborhood. The ordering of desktop valuations can also be automated in instances when AVMs fail to render a value.
Even if desktop valuations are ordered separately, they include comparable sale search parameters that are consistent with appraiser-level criteria, nationwide coverage and delivery of the valuation within 72 hours of order acceptance, including estimated value, low value, high value, confidence score and comparable sales used to determine value.