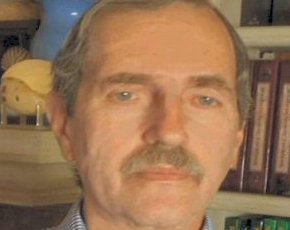 BLOG VIEW: We love first-time home buyers. They're great and wonderful people, and we have done everything possible to encourage their interest in real estate. We have lined up tax breaks they can't get as renters, explained how property reflects one's heightened status, shown how real estate has been a major source of intergenerational wealth, and made homeownership the leading symbol of the American Dream.
And yet – despite the best efforts of the real estate community – these folks are not doing their part. Large numbers of them are apparently unaware that 3% financing is widely available or that more than 2,000 down payment assistance programs are out there. First-timers represented a paltry 32% of all existing sales in 2016 – down from the 40% or so we traditionally see.
Okay, maybe we're going about this all wrong. Maybe the key to more home sales and additional loan originations isn't buyers, folks who are not in short supply. Maybe we need to take another look at the other side of the table and see how we can encourage sellers.
More sellers equal more sales
I know what you're thinking: Sellers have it pretty good. They can write off mortgage interest; home prices have generally been rising; and when they sell, a married couple can typically shelter as much as $500,000 in transaction profits, $250,000 if single.
Existing-home sales in 2016 amounted to 5.45 million units, a very nice number but a figure that might have been higher if only there were more supply to offer. The total inventory of homes for sale at the end of December amounted to a paltry 1.65 million units, according to the National Association of Realtors (NAR) – the lowest level since 1999.
Lawrence Yun, chief economist for NAR, says, "The main storyline in the early months of 2017 will be if supply can meaningfully increase to keep price growth at a moderate-enough level for households to absorb higher borrowing costs. Sales will struggle to build on last year's strong pace if inventory conditions don't improve."
If we can agree that there's a lack of inventory, then the reasons for a supply shortage seem clear.
First, people with low-rate financing acquired since 2011 may not be eager to move. Many face the prospect of higher mortgage payments because interest rates are no longer in the 3% range.
Second, despite rosy job numbers, the bottom-line reality is that wages remain depressed. Figures from the U.S. Census Bureau show that the median household income in 2015 was 2.4% lower than in 1999. In contrast, the typical existing home sold for $161,000 in 1999 – some $70,000 less than the comparable December 2016 sale price. In effect, if you're a seller, you might not qualify for as much financing as you once did.
Getting government help
We need to make home selling more alluring. The answer to more home sales is to encourage our good friends in government that it's in their interest to help out. If there are more home sales, there are also more transfer taxes, higher property taxes and bigger incomes to tax.
To pump up the real estate marketplace, let's award each of the first 7 million home sellers who settle in 2017 a federal tax credit worth $8,000, a credit that can be applied to the seller's total tax bill. The potential cost will be $56 billion ($8,000 x 7 million sales), a sum offset by higher state and local taxes, as well as millions of individuals with more income to report.
Why $8,000?
Back in 2009-2010, Uncle Sam offered a tax credit of as much as $8,000 to first-time buyers in an effort to support the housing sector from the depths of the financial crisis. It worked – sales to first-time buyers represented half of the market in 2010.
But, wait a minute. Isn't $56 billion a lot of money?
Sure, but a little context is in order. Right now, there are bipartisan discussions in Washington to spend as much as $1 trillion on infrastructure improvements. Part of this effort is to fix crumbling roads, bridges, harbors and airports, but in reality, the proposed spending is also a jobs bill.
Selling more houses is simply another way to generate additional work opportunities, a form of hyper-local infrastructure development that takes place as more and more homes are fixed up and improved. No less important, you don't need a complicated bureaucracy and big administrative costs to enable the program; all you need is another line on federal tax forms.
"The housing sector creates a lot of jobs, especially when sales are strong," says Rick Sharga, executive vice president at Ten-X.com, an online real estate marketplace. "Those new jobs would surely look good in Washington, as would the tax revenues they generate. All in all, helping home sellers could be a win-win for everyone."
Peter G. Miller is a nationally syndicated real estate columnist. His books, published originally by Harper & Row, sold more than 300,000 copies. He blogs at OurBroker.com and contributes to such leading sites as RealtyTrac.com, the Huffington Post and Ten-X. Miller has also spoken before such groups as the National Association of Realtors and the Association of Real Estate License Law Officials.