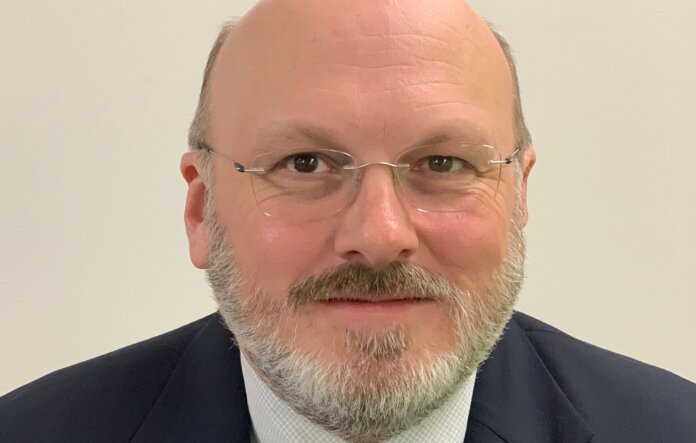 PERSON OF THE WEEK: To improve communication between software vendors in the loan origination process, the Mortgage Industry Standards Maintenance Organization (MISMO) began establishing industry-wide standards in 1999, in response to the rapid growth of computerized LOS and underwriting engines.
Over the years, MISMO has implemented a series of standards designed to more securely, economically and efficiently exchange loan information between different parties. More recently, this has included helping lenders establish data standards for the vast number of regulatory changes introduced by the Dodd-Frank Act and adoption of e-mortgages.
The most recent update, MISMO 3.4, laid the groundwork for the Consumer Financial Protection Bureau and Home Mortgage Disclosure Act reforms of 2018, as well as Fannie Mae and Freddie Mac's Uniform Loan Application Dataset (ULAD).
To learn more about MISMO's recent work in the area of mortgage data standards, MortgageOrb recently interviewed Jeff Weinstock, integrated products manager for Dallas-based Financial Industry Computer Systems Inc. (FICS).
Q: What is the purpose/primary benefit of the MISMO standards?
Weinstock: Adhering to the latest MISMO standards ensures that the entire mortgage industry is "speaking the same data language."
Most mortgage originators rely on a variety of software platforms such as LOS, document services, credit services and compliance aids to automate the different steps of the mortgage process. Loan data must flow easily between these systems in a secure manner that protects data integrity.
All too often, however, vendors build proprietary data tools that make it difficult for multiple systems to work together seamlessly. By adopting MISMO standards, vendors significantly improve interoperability between trading partners, allowing them to interface without a hitch.
For example, one of the most important integrations a mortgage company must consider is between its LOS and its document service provider. Once the loan application is in the LOS, that platform serves as the database of record and provides the engine for underwriting, pricing, closing and secondary marketing. The document service provider must be able to read that data to produce required loan documents throughout the loan application process. This is in addition to any other services that vendor may provide, such as electronic document delivery and signatures.
When it comes time to close, MISMO standards facilitate the reconciliation of certain data from the LOS and settlement services to meet regulatory requirements. A mortgage company's LOS with a document services interface can use MISMO standards to seamlessly transfer loan data, allowing any vendor adhering to this format to interface directly to provide services to the LOS' users.
Although each document-service provider has its own system for capturing data elements and producing documents, adherence to MISMO standards makes it simple to ensure that no data gets lost between systems. This holds true for any other third-party service providers that a mortgage company may use for fulfillment services.
Q: What are the main benefits of having that common data language?
Weinstock: The main benefit of using a data standard like MISMO is that it provides a consistent experience throughout the mortgage process. MISMO standards enable technology venders to build interfaces that share code between every type of entity involved in creating mortgages. Using this common data language eliminates the need for proprietary data tools to be integrated with each partnering vendor. The widespread adoption of MISMO standards by regulators and government-sponsored enterprises facilitates quick and accurate communication – essential for secondary marketing and meeting compliance standards.
Q: Why is it so important for loan originators to use an LOS that adopts the MISMO standards?
Weinstock: When an LOS adopts the MISMO standards, mortgage companies have the freedom to choose compatible service providers that adopt MISMO standards and best meet their individual needs. MISMO data standards also help mortgage companies avoid getting locked into relationships that don't foster consistent success.
Companies using software adhering to the MISMO data standards have the flexibility to change vendors for the various services they use throughout their lending processes. When software systems use proprietary interfaces, originators are usually limited to only working with a small selection of vendors that have an existing working relationship with their company's LOS.
Furthermore, the MISMO standards support Fannie Mae and Freddie Mac initiatives like the new Uniform Loan Application Dataset (ULAD) which is the dataset corresponding with the new Uniform Residential Loan Application (URLA). Other components of the Uniform Mortgage Data Program (UMDP) include the Uniform Loan Delivery Dataset (ULDD), the Uniform Appraisal Dataset (UAD), and the Uniform Closing Dataset (UCD). All of these initiatives are supported by the MISMO data specifications.
Q: How does the mortgage industry benefit from the MISMO standards?
Weinstock: Increased compatibility helps drive innovation. When lenders have the opportunity to select from a larger pool of technology partners, vendors must deliver innovative products to stay competitive.
For technology vendors, the MISMO standards help reduce development times and costs by streamlining interoperability between systems and reducing ambiguities in data names and definitions while providing consistency in business terms and loan data.
For mortgage lenders, the MISMO standards help create operational efficiencies by improving quality, consistency and accuracy of loan, borrower, and property data throughout the mortgage life cycle.