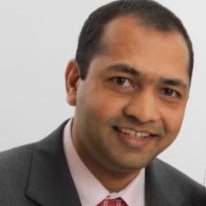 PERSON OF THE WEEK: Kapil Dhakad is vice president of IndiSoft, a provider of software and integration services to the mortgage industry. The firm's flagship products, RxOffice Compliance and RxOffice Vendor Management, enhance risk-based assessment and help companies, including servicers and subservicers, weather increased regulatory scrutiny.
MortgageOrb recently interviewed Dhakad to get his views on which new regulations lenders and servicers need to focus on now, as well as whether technology is enabling more firms to bring their compliance efforts in-house.
Q: The mortgage industry is on constant compliance lookout. What specifically should lenders or servicers be aware of now related to compliance?
Dhakad: Lenders and servicers that have recently implemented updates based on the requirements of the Consumer Financial Protection Bureau's TILA-RESPA Integrated Disclosures (TRID) rule now have to embrace new regulatory updates to the Home Mortgage Disclosure Act (HMDA) that will go into effect in 2018. Although HMDA was enacted in 1975 to collect information to monitor whether financial institutions are effectively serving communities without prejudice, the data collection requirements have not evolved in the 21st century. With the new requirements, lenders and servicers alike will have to collect additional details, such as debt-to-equity ratio and other information, which will allow regulators to check for fair housing compliance.
Q: How prepared are lenders and/or servicers to manage the changing regulatory requirements?
Dhakad: Both entities are somewhat prepared for changing requirements because they realize this is the new normal. Regulatory requirements are evolving, which has forced lenders (and servicers) to consider the compliance of their business processes, from origination to servicing. They realize that in addition to retooling the way they conduct business, they have to creatively find the most cost-effective method. Some of the firms that once outsourced most of their compliance efforts have started to realize that the regulatory climate is here to stay. Others are trying to bring compliance efforts in-house and are realizing costs could be curtailed if proper technology is used. In fact, this technology can help these entities develop their own compliance subject matter experts, who can then assist the company in making future business decisions.
Q: What do you see happening regarding compliance in the coming years? Will there be new technology to help with compliance efforts? More new regulations?
Dhakad: New regulations will be introduced or the current regulations will be updated. This will add to the compliance requirements of the lenders and servicers, which are taking steps to enhance their compliance departments. Early efforts to ensure compliance in the post-financial crisis period means that some lenders and servicers are outsourcing compliance. As previously mentioned, most of these companies are not looking to move these efforts back in-house. However, according to a recent survey, 44% of lenders say they are bringing compliance in-house – and as technology advances, we expect that trend to continue during the years to come.
Q: How are lenders and servicers managing quality control and audits of their portfolios?
Dhakad: Selective use of technology in compliance has allowed companies to reduce the cost of compliance to some extent. However, effective use of technology can reduce the cost even further. For example, lenders can automate sending the good-faith estimate to customers within a specified limit, as per TRID. Although lenders and servicers will not be able to completely eliminate the cost of compliance, they will be able to reduce the cost by deploying the right technology.
Q: How can lenders and servicers effectively assist the regulatory bodies during compliance audits?
Dhakad: These [audits] tend to be long and very involved procedures. Lenders and servicers need to provide accurate and timely information, which can often be challenging. When companies use technology for compliance, regulators could also be granted access to the system as needed. This would allow the regulators to view the lenders'/servicers' processes almost in real time and identify real issues.