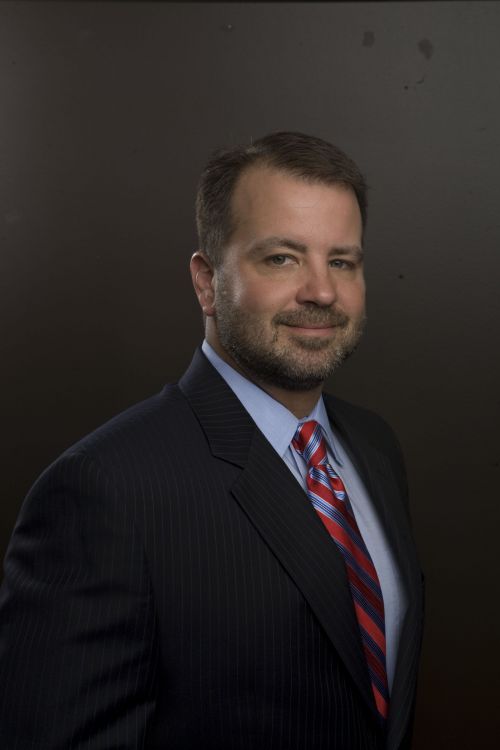 PERSON OF THE WEEK: To borrow a line from Bob Dylan, the times they are a-changin' – and it is a-changin' dramatically in the mortgage banking industry. Mark Greco, president of Austin, Texas-based 360 Mortgage Group LLC, is observing the changing times, especially in regard to the wholesale lending sector, and he is also speaking positively on the possibility of another edition of the Home Affordable Refinance Program (HARP). MortgageOrb spoke with Greco about his view of where the industry is heading.

Q: What do you see as the state of today's wholesale market? And how has the exit of several of the market's largest players impacted the mortgage banking industry?
Greco: Today, the wholesale market is stable and growing, despite the exit of some of the largest wholesale lenders. We are seeing many of the originators that left the wholesale channel pursue retail-focused opportunities now beginning to return.Â
In addition, the mortgage brokers that have endured the hardships of the last several years, and who are the most experienced mortgage professionals, are expanding their businesses again by originating high quality loans in the most efficient possible manner. For the mortgage banker, the opportunity for growth is unlimited.Â
Many of the large banks that controlled the industry have left the wholesale channel for various reasons. This has created a significant opportunity for mid-level mortgage bankers to gain volume and market share by delivering on a commitment to quality and responsible lending.Â
The fact that the wholesale mortgage industry's existence is in itself very beneficial to the consumer is also an important factor driving the new wholesale marketplace. Mortgage brokers are far more efficient in taking a loan from origination to funding and consistently provide better service to the consumer. In addition, they provide an important pricing choice for the consumer that delivers balance and keeps pricing competitive in the marketplace. Â
Q: What do you see as the main problems facing today's mortgage brokers – and how can they overcome these problems?
Greco: A great deal of the regulation that came into effect over the last couple of years has put mortgage brokers on a more level playing field and has improved their credibility. Today, mortgage brokers are fully licensed and vetted.
But the biggest challenge for mortgage brokers is the legacy perception that they have been branded with by many uniformed parties. While unwarranted, the finger pointing of blame for the financial crisis has been directed at the mortgage broker community, the group with the weakest voice.Â
Time and continued quality work by the wholesale mortgage industry will be the most effective way to restore credibility and remove negative perceptions. As time passes and the loan quality that is produced by mortgage brokers performs, the respect and reputation of the broker community as a whole will return.Â

Q: You have been cited as an advocate for a possible HARP 3.0. At the risk of being flippant, why does the housing market need a HARP 3.0?
Greco: Using data from the Mortgage Bankers Association, the current total of outstanding first mortgages is estimated at 48.7 million. A study by the American Enterprise Institute (AEI) suggests that 49% of these mortgages are classified as either subprime or Alt-A, meaning they were written for borrowers with less than "agency-acceptable" credit profiles or providing less than 'agency-required' documentation.Â
Of these approximately 24 million American citizens, homeowners and consumers, 85% – or 20.4 million – are estimated to be current on their payments and have been current throughout the course of their loans. However, these borrowers of good faith do not qualify for refinancing under the current version of HARP.
These responsible homeowners have met their ongoing obligations despite a challenging housing market that impacted their homes' value and are unable to take advantage of the record low interest rates because they unknowingly financed their loans through the subprime market. Because their mortgage was not securitized though one of the agencies, they do not qualify for a refinance under HARP 2.0. These borrowers have met their commitments despite the fact that they may now be upside down from an equity perspective.Â
Given the opportunity to refinance, these borrowers would be able to save hundreds of dollars on the monthly payment. This would further prop up the real estate market and accelerate the recovery. Also, imagine the potential impact on the U.S. economy if even 25% of these borrowers' loans became eligible for refinancing at the current interest rates and under the current underwriting requirements for credit and documentation.Â
A borrower who pulls cash out or saves money every month on their mortgage payment will turn around and most likely spend that money on other consumer goods. We are a consumption nation and most people spend the majority of their excess income. Five million Americans with an extra several hundreds of dollars a month to spend, save or invest will produce a major economic impact. Who knows, it could even create a job or two for the still sputtering employment force.
Q: On the whole, did HARP and HARP 2.0 achieve their goals?
Greco: It is still early on HARP 2.0, but it has certainly provided much needed relief to many responsible homeowners. HARP 2.0 has enabled more than a million homeowners, including many owing more than their homes are currently worth, to refinance at much more attractive interest rates. Recent origination data indicates that 20% or more of current refinancing is being done as part of the HARP 2.0 program.Â
In addition, we have seen appreciation return to some struggling real estate markets that had not experienced anything other than depreciation in recent years. Further, we have seen a slowdown in foreclosures and delinquencies. This is stage one of the desired effect of HARP. Had consumers not been able to take advantage of the HARP program, the real estate market could very well be in a much worse place than it is today.

Q:Â A number of prominent people are suggesting that recent data proves the housing market is on its way to recovery. Is this an opinion that you share?
Greco: Without question. While the recovery is still under way and has a way to go, the journey of 1,000 miles begins with a single step.Â
There are still some markets that have not seen appreciation. However, depreciation has slowed or stopped altogether. People often look for instant gratification and do not evaluate growth based on where we are today compared to six months ago. Instead, they compare today's market to six years ago.
Recovery is a process that takes time. Progress is the measure of success, and we have seen real progress in the real estate markets.