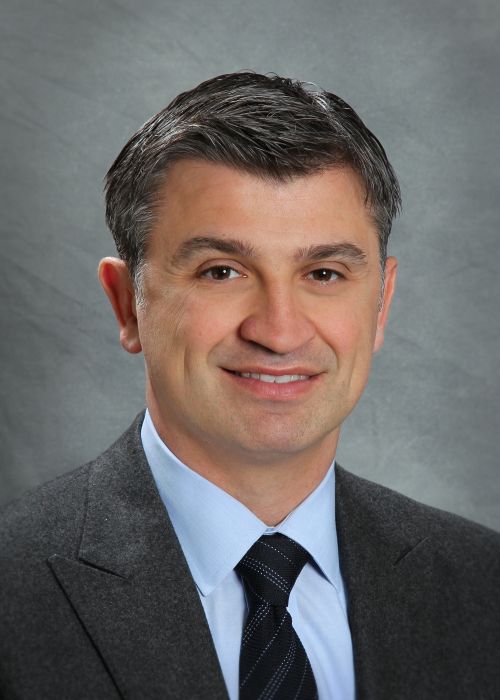 PERSON OF THE WEEK: Marko Berishaj is executive vice president of Port Huron, Mich.-based Michigan Mutual Inc., a full-service residential mortgage lender licensed in 39 states, with offices throughout the Midwest and South Central regions.
MortgageOrb interviewed Berishaj to get his views on the impact of the Consumer Financial Protection Bureau's (CFPB) qualified mortgage (QM) rule, including the rule that caps lender fees at 3% of the loan amount.
Q:) The CFPB introduced the qualified mortgage (QM) rule this past January. Among other requirements, it stipulates that points and fees charged on a loan cannot exceed 3% of the total loan amount. The CFPB recently released a clarification to this cap that is proving to be problematic for many lenders – compensation to brokers will be included in the 3% cap. How does this impact the wholesale business?
Berishaj: The inclusion of broker compensation in the 3% cap will create an uneven playing field that puts wholesale lenders at a distinct disadvantage to retail lenders. Because a third-party broker's compensation is included in the cap, but the compensation of a loan originator working at a large bank or independent retail mortgage lender is not included, wholesale businesses will have less space to squeeze in the necessary and unavoidable costs that are part of the mortgage process. While brokers may have to decrease compensation in order to meet the new requirements, the core issue with this part of the regulation is that it creates inequality between lender channels.Â
The resulting loss of parity will hinder industry competition, which will negatively impact consumers. Currently, competing channels in the industry act as pricing and rate controls, because these various lending avenues are competing against one another for customers. Imposing on wholesale lenders with the inclusion of broker compensation in the 3% cap would work to eliminate competition between wholesale and retail lenders, which ultimately runs counter to the CFPB's admirable goal to protect consumers and enable them to receive the best rates and prices possible.Â
Q:) The CFPB also stated that affiliate title and appraisal services will be included in the 3% cap. How will this impact the industry?
Berishaj: The CFPB's recent clarifications reveal that, if the lender owns or partially owns title and appraisal services, the fees from these services are included in the 3% cap; if the lender does not own them, however, those fees are not counted in the 3% cap. This is problematic because the CFPB has clearly communicated that lenders are responsible for the regulatory behavior of their third-party vendors – thus, it only makes sense that a lender would want to control its vendors by owning the title or appraisal companies. Including the fees of owned vendors in the 3% cap, however, makes it impossible, or at least very improbable, that a lender could make this move and control the quality of compliance.
Again, the end result is an uneven playing field that reduces healthy competitive pressure in the industry. Effective legislative and regulatory solutions need to acknowledge and preserve that dynamic, instead of fostering an artificial and counterproductive competitive imbalance.
Q:) What are your thoughts on the health of the industry right now?
Berishaj: The industry is getting stronger everyday. While we are facing a stricter regulatory environment than ever before – the Dodd-Frank Act in 2008 brought in an unprecedented volume of new regulations, and the CFPB is planning to continue introducing more regulations – there are still reasons to be optimistic.
For one, the housing market continues to improve. Rising home prices, near-record low interest rates, tight housing inventory and increasing home construction are all contributing to consumer confidence and increased buying and refinancing activity. Associated Press recently reported that home prices nationwide jumped 12.2% this past May, from a year ago – this is the biggest annual gain since 2006. Strong trends like this have people feeling more comfortable and ready to jump back into the market.
Industry leaders are also much more knowledgeable about and engaged in important public and legislative discussions that will impact the industry. They are supporting the Mortgage Bankers Association's efforts, participating in roundtables and panels in Washington and speaking out about important legislative efforts that impact the business.
Q:) What should industry leaders do right now?
Berishaj: Industry leaders must continue to stay informed about what's happening in Washington, to educate the public and lawmakers about the industry and how it runs, and to support legislation that would work to make regulations fair. One such piece of legislation up for debate right now is H.R. 1077, the Consumer Mortgage Choice Act. The bill, which is sponsored by Bill Huizenga, R-Mich., and David Scott, D-Ga., addresses critical flaws in the CFPB's QM definition. It calls for excluding charges paid to lender-affiliated settlement service companies, lender-paid compensation to mortgage brokers, initial payments into escrow accounts and more.
It is important for industry thought leaders to stand behind this legislation that is currently up for debate and to educate their colleagues and business partners about these issues that impact our industry – and our ongoing recovery.