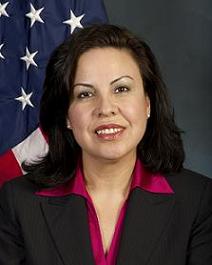 WORD ON THE STREET: Hurricane Sandy and the nor'easter that followed have had immense and varied impacts in New York, New Jersey, Connecticut, West Virginia, Maryland and a number of other states. Within the U.S., the hurricane itself resulted in 121 confirmed fatalities, major flooding, structural damage, and power loss to over 8.5 million homes and businesses, directly affecting more than 17 million people as far south as North Carolina, as far north as New Hampshire and as far west as Indiana.
Unfortunately, one of the major effects of storms like Sandy is destruction and damage to the homes and apartments where people live, and the displacement of numerous families and individuals. Excluding second homes, more than 150,000 housing units experienced substantial flooding as a result of Sandy, meaning that work on housing will be an early, continuing, and crucial part of the recovery and rebuilding effort.
In New Jersey, over 44,000 primary residences had flooding, more than half with over one foot of flooding in the first floor. We estimate around half of the damaged primary residences in New Jersey were occupied by low- and moderate-income households.
But this is more than just damaged homes; this is also about the fabric that makes our communities work. Every county in New Jersey, for example, was a presidentially declared disaster area. Our research staff has identified approximately 500 neighborhoods in New York, New Jersey, and Connecticut where more than 20% of the homes were damaged, more than 175 of these in New Jersey. When large numbers of units in a neighborhood are impacted, recovery takes longer, and families and communities need to make hard decisions about if, how and where they should rebuild.
The U.S. Department of Housing and Urban Development (HUD) has played a significant role in response to and recovery from past major storms and is doing so with respect to Sandy as well.
A key HUD priority has been providing immediate help to storm-displaced families to find temporary replacement housing, whether they were displaced from private or government-assisted housing. We have identified thousands of housing units, including more than 12,000 available units in HUD-assisted housing, and have been working to ensure that the relevant information is provided to displaced individuals. We also are allowing providers of housing for seniors the flexibility to open up vacant units to storm evacuees.
HUD has also focused on help to persons living in and owners of HUD-assisted housing damaged or destroyed by the storm. This includes, for example, helping to temporarily house displaced persons, getting boilers and generators to impacted developments that house low-income families, and waiving administrative requirements (while ensuring appropriate safeguards) so as to facilitate the rapid delivery of safe and decent housing to displaced public housing authority (PHA) and multifamily housing residents. We have also increased fair market rental allowances to make it easier for displaced Section 8 voucher recipients to find replacement housing.
HUD is working to encourage the private sector to help displaced families. Shortly after the storm, HUD Secretary Shaun Donovan reached out to several private sector organizations to encourage their involvement in this effort, and a number have stepped forward, at least partially, as a result. This recognizes the importance of engagement by the private sector as well as government in relief efforts.
There are more than 200,000 homeowners with Federal Housing Administration (FHA)-insured mortgages in the affected areas in New York, New Jersey and Connecticut. HUD has provided foreclosure protection for storm victims with FHA-insured mortgages through a mandatory 90-day moratorium on foreclosures.
We are also offering assistance to storm victims who must rebuild or replace their homes. In particular, FHA insurance is available to such disaster victims who seek new mortgages, and borrowers from participating FHA-approved lenders are eligible for 100% financing, including closing costs.
HUD is also directing banks to provide insurance payments they receive related to the storm directly to homeowners, in order to avoid the problem that occurred after Hurricane Katrina, where some mortgage companies used some insurance payments that were supposed to be used to rebuild damaged homes for other purposes. HUD is working to get information on these and other assistance efforts to affected homeowners and is also providing help to affected state and local governments.
Rebuilding must be a community-driven effort, with a community-based vision at its heart. But supporting that vision through financial means is a key part of the federal role – one that has consistently been provided by the federal government for communities experiencing disaster.
On Dec. 7, 2012, the president delivered to Congress a request for $60.4 billion in supplemental assistance to aid in Sandy recovery and rebuilding. The request includes funds for transportation, support for the Small Business Administration and its disaster loan program, Community Development Block Grant – Disaster Recovery funds to be provided to communities, and a range of other critical priorities.
The administration issued a statement of administration policy on Dec. 17 in support of the Senate legislation's providing supplemental appropriations for fiscal year 2013 to respond to and recover from the severe damage caused by Superstorm Sandy. We look forward to working with Congress to refine this legislation. The Senate measure will provide the necessary resources to continue ongoing response and recovery efforts, while helping impacted communities effectively mitigate future risk of disaster to prevent losses of this magnitude from recurring. Hazard mitigation is not just sensible, but it is also cost effective.
The Multihazard Mitigation Council examined 10 years of Federal Emergency Management Agency mitigation grants data and found that mitigation efforts offer a four-to-one dollar return on investment by preventing future damage.
Given the emergency and one-time nature of the proposed supplemental appropriation, and in keeping with the response to Hurricane Katrina, Deepwater Horizon and other disasters, the administration supports the decision to not offset these funds. The proposed funding meets the definition of emergency funding that should not be offset, as set forth in the Balanced Budget and Emergency Deficit Control Act of 1985, because it is sudden, urgent, unforeseen, temporary, and needed for the prevention or mitigation of, or response to, loss of life or property.
The administration remains committed to balanced deficit reduction, and it believes that the executive and the legislative Branches can come together to achieve that, while ensuring that communities damaged by Sandy have the support they need to recover and rebuild. Providing the requested Federal funding for response, recovery, rebuilding, and mitigation following Superstorm Sandy will maintain the nation's tradition of pulling together to help one another in times of greatest need.

Yolanda Chavez is deputy assistant secretary for grant programs in the Office of Community Planning and Development at the U.S. Department of Housing and Urban Development. This article is adapted and edited from testimony delivered on Dec. 20, 2012, before the U.S. Senate Subcommittee on Housing, Transportation and Community Development. The original text is available online.