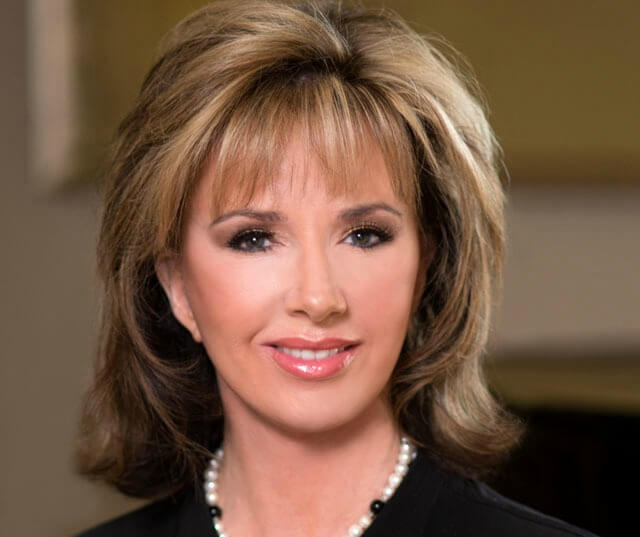 BLOG VIEW: The evolution of responsibilities for today's mortgage professional has been powered primarily by changing demographics in the housing market. Effectively addressing the needs of home buyers requires deploying capable mortgage professionals who can do more than fill out paperwork. However, the development of one's workforce is a process that begins well before any contact with a borrower is made.
Even in today's digital world, home buyers require the same level of customer service as they did before – despite their appetite for instant information. Mortgage professionals are still in the business of customer service and education, so recruiting individuals with a similar mindset is as relevant as ever.
Lenders should use the following tips to help make their employees stand out from the rest of the pack and drive more business into their offices.
Mind The Generational Gap
The shift to the new era of homeownership is led by millennials (ages 18-35) – the largest and most diverse generation – and a group that will soon represent the largest share of home buyers in the country. Meanwhile, according to Barbara Hanson of the Mortgage Bankers Association, the average age of a mortgage professional today is 54.
There's a lot of value in having senior employees, but there's equal value in introducing new minds to the business. Think of it as a functional investment in your company for the short and long term.
The significant generational gap between home buyer and mortgage expert places an immense priority on the importance of recruiting younger employees now, not later. In 10 years, the most experienced and valuable mortgage experts will be retiring, and these professionals have gained invaluable expertise over the course of their careers.
Do not discount the amount of industry knowledge provided by senior employees; instead, develop internal initiatives that build bridges between the more seasoned veterans and those who have much to learn. At the same time, those seasoned employees can learn much about reaching new customers and digital technology from newer employees. And what better way to communicate company goals than by pairing new employees with those who have helped sustain the company's success?
Recruit To Company Culture
There are many people looking to begin their mortgage careers, but the mortgage process is complex and evolving, requiring constant oversight and careful attention. It is imperative that one recruit professionals who share the mindset of the company and its leadership, ensuring every employee has a positive impact on the business.
When one has greater levels of collaboration across one's organization and its many levels, the workplace becomes a symbiotic learning environment where it is easier to maintain a culture of "positivity." Recruiting individuals who reflect this mindset is the only way to maintain that culture. Weekly or monthly meetings to discuss successes, challenges and goals for the future – and the availability of mentorship programs – are great methods of introducing less experienced originators to those who can teach them the most about the industry.
Having younger recruits coached by – and shadowed by – successful, more experienced professionals allows these recruits to leverage institutional knowledge in support of both personal and professional growth. What's more, it connects the old generation with the new.
By leveraging institutional knowledge, new employees can be better prepared for the future market, as they will have gained real-world experiences and access to information that would otherwise have taken years to acquire. This, in turn, increases company morale by creating a unity among employees.
Management must constantly be in front – training and motivating those around them and learning from other leaders in the industry to provide guidance as well.
Teaching Employees To Be Proactive
According to the National Association of Realtors, approximately half of buyers today plan to purchase their home within the next 12 months. And, thanks to technology, almost 90% of today's prospective home buyers will go online to conduct their own research without ever leaving the house – long before contacting a realtor or mortgage professional. In addition, there are no more "cookie cutter" loans; each one is accompanied by a unique combination of terms, rates and lengths.
Lenders, therefore, must be sophisticated in how they use technology to proactively communicate with younger borrowers. It must be done early and often, using the right channels – but also in recognition of their unique needs.
A lender must then identify the correct product that meets a young borrower's needs. One way to achieve this is to develop relationships with local realtors and coordinate consumer-facing events that provide valuable information about the mortgage process, while also growing the realtor's network of potential business and establishing employee relationships within the local community. With an extended personal network, a business can reach many potential home buyers – including home buyers who may have otherwise gone to another lender.
Mortgage professionals today are very different from 10 years ago. Not only must they possess the essential technical industry knowledge, but they must also be an effective advisor and consultant. That isn't to say that rudimentary expertise isn't important; to the contrary, it is the backbone of the industry. Without taking the proper steps to ensure compliance with regulations, a lender jeopardizes its business. The difference is that the industry is undergoing a wave of changes that influence how it conducts business and how professionals in different segments interact with each other. To be successful, the industry must proactively prepare for these changes – not just react to them.
Debbie Schmidt is manager for Churchill Mortgage's Phoenix branch.