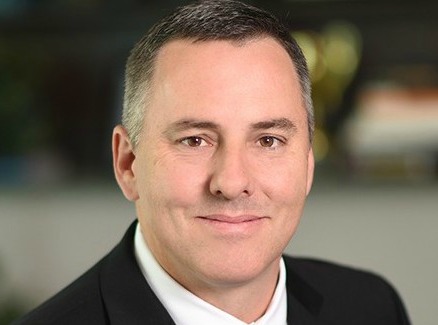 BLOG VIEW: Homeowners associations (HOAs) and condo owners associations (COAs) are different breeds altogether. Many servicers incorrectly assume they can service these properties much like traditional properties, but there are far too many complexities behind HOA/COA super liens that servicers must fully grasp before placing themselves at risk. Servicers that do not keep tabs on the changing rules and the new state-level proposals currently being considered in state houses across the country are lacking critical information in the risk mitigation process. So, before servicers get involved with HOA/COA properties, they must be prepared to know the answers to these top important questions.
What is a HOA super lien?
In certain states, HOA liens are given a special status, called a super lien, which is a category of lien that is given higher priority than any other type of lien. It is given higher priority than even the first-mortgage holder.
Each state determines for its own residents and lenders that serve them the specifics of the powers it grants HOA/COAs and assigns to their liens, in terms of duration, attorney fees, required notices, assessments secured, super lien status and statutes of limitation. There are significant differences from state to state. For instance, HOA super liens in Colorado cover up to six months' worth of delinquent assessments, while a similar lien in Nevada protects nine months' worth of assessments.
Knowing that a lien may be a HOA/COA super lien is the easy part, but knowing exactly what that means to the servicer requires the necessary research before getting involved with that property.
Are there different regulations governing HOAs versus COAs?
The short answer is, it depends on the state. While some states make no distinction between the two types of associations, others do, so it is imperative servicers understand their states' guidelines. In states where there are differences, the distinctions may hinge on seemingly minor issues, such as the way insurance is treated. But if mishandled, it can create serious risks for the servicer and the industry.
For instance, COAs in Massachusetts can impose rolling liens. Although most states allow HOA/COAs to collect overdue fees up until a certain limit, Massachusetts allows COAs to place a new lien on the property every six months.
Can a HOA/COA foreclose in non-super-lien states?
Even in non-super-lien states, a HOA/COA can foreclose on its lien and evict the borrower from the property. It can even rent out the home to recover its losses until the first lien holder forecloses on its lien. And once the borrower is evicted, the chances of curing the default are extremely low, and the borrower will have no interest in making any further payments to the servicer. The servicer will then be forced to move forward with foreclosure.
Because the HOA/COA holds the title to the property, the foreclosure and real estate owned (REO) processes can be complicated. And the servicer faces a high reputation risk for allowing a junior lienholder to foreclose ahead of it. For instance, if the borrower holds a home equity conversion mortgage reverse mortgage and the lender is advancing funds to the borrower without knowing that the HOA has foreclosed and evicted the borrower, the servicer may find it difficult to explain this situation if the Department of Housing and Urban Development calls.
Are HOA/COA super liens and foreclosures managed differently in judicial versus non-judicial states?
Whether in a judicial or non-judicial state, all HOA/COA delinquencies and liens should be managed using best practices such as active monitoring of association fees, thorough contact with the association throughout the foreclosure process and active negotiation in efforts to reduce liabilities.
Who is responsible for paying HOA/COA dues for a short sale property?
The association can issue an estoppel letter outlining the fees and demanding payment if association fees are unpaid at the time a short sale is negotiated and/or a lien has already been placed. And if the servicer refuses to pay the fees, the deal could fall apart.
There have been cases in which the delinquent homeowner has attempted to bring the HOA/COA bill current in order to facilitate the sale. There have been other cases in which the servicer paid the fee to speed the deal to the close – or the buyer may even be enticed to pay the fee for a more desirable property. But in many cases, it comes down to an additional negotiation that threatens to derail the entire deal. A lot of this can be solved if the servicer has an experienced negotiator who is qualified to meet with the HOA/COA and make a deal.
Who has responsibility for HOA's/COA's assessments at the bank servicing the loan?
For some clients, the escrow/loan administration department is responsible and is expected to own it for the life of the loan. For other clients, we have observed that the responsibility falls on the department based on the status of the loan. This would mean that whether your department is collections, customer service, home retention, bankruptcy, foreclosure or REO, it is assumed that you have a process to monitor and mitigate HOA risk. This is why there are so many cases in which the servicer is unaware that a HOA has even foreclosed and that the borrower is no longer an occupant.
Even when responsibility lands directly on someone's desk, it is highly unlikely that the executive has the experience to know how to efficiently keep track of the numerous changes and effectively negotiate with these associations. In most cases, servicers experience communication problems and unintentional errors due to a lack of standardized procedures and effective training.
Servicers that do not have trained and experienced staff to monitor HOA/COA liens and work out problems before these organizations foreclose on their liens will need to seek out suitable partners to help them deal with these issues. After servicers have experienced an association foreclosure and then had to litigate, redeem and/or foreclose on the HOA/COA, they all agree that they cannot afford to continue servicing properties with a HOA/COA in the same strategy as those without. Once they add associations to the mix, they add complexities that only an experienced partner can help them navigate.
Damon Paxson is vice president of operations at LRES, a national residential and commercial real estate services company providing valuations, REO asset management, HOA and technology solutions for the mortgage and real estate industry.