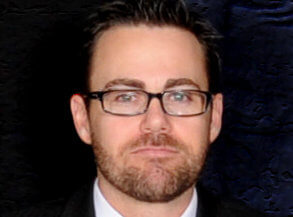 PERSON OF THE WEEK: It's a question that constantly nags mortgage executives and their IT teams: Is it better to go with a "single-vendor" approach when it comes to mortgage software and systems? Or is it better to integrate "best of breed" solutions, on an a la cart basis?
Further, when going the "single vendor" route, does that mean using a single vendor that, in fact, works closely with an ecosystem of other software partners? Or does that mean a provider offering just its own proprietary software?
Either way, ease of integration with other systems is imperative.
To once again explore this complex yet necessary question that all mortgage execs face, MortgageOrb interviewed Aaron Lynch, senior vice president and chief technology officer for Financial Industry Computer Systems, Inc. (FICS), which has been providing software to the mortgage origination and mortgage servicing industries since 1983.
Q: From a software perspective, what challenges do lenders face during the loan origination process?
Lynch: Disparate systems – including point-of-sale (POS) and loan origination systems (LOS) – with shifting interfaces can create challenges when trying to onboard loans, synchronize loan data and provide borrowers with a positive user experience with every device type.
Functionality to borrowers – such as obtaining real-time updates and being able to send additional supporting documentation 24/7 through the POS – may be limited throughout the application process.
We've also seen differing "custom" implementations of the 1003 for years, and we continue to see it in the MISMO data files, as well. Inconsistent approaches to regulatory requirements can create compliance nightmares. Using multiple vendors will often result in receiving varying levels of system support and support quality.
Q: How can lenders overcome these challenges?  
Lynch: The ideal solution is to use a comprehensive, end-to-end single vendor solution that handles the entire loan process from borrower application to loan payoff.
When a lender's POS, LOS and mortgage servicing software are integrated, information flows easily and accurately between loan originators, servicers and borrowers, improving efficiency and data consistency.
Using a mobile friendly POS is crucial for borrowers, now that mobile devices are regularly used to conduct business. A lender doesn't need to inconvenience borrowers by requiring them to download a mobile application if the POS adapts to each device. This provides the best user experience.
Q: What are the benefits to lenders of using an integrated, single-vendor system?    
Lynch: By using integrated systems, lenders can more easily onboard new loans into their LOSs.
Communication between the POS and LOS allows lenders to share loan plans, credit information and other loan application data.
When borrowers apply for a mortgage using the lender's borrower-facing portal (the POS), the loan application, credit results, supporting documents and other loan information are imported into the LOS.
Using a single vendor approach also improves loan data consistency and reduces errors. When a lender's LOS shares a database with mortgage servicing software, it won't need to re-enter common data shared by the two systems.
Integration between a lender's LOS and mortgage servicing software provides seamless data flow between the two systems, from point of sale through processing and closing, to servicing, without time-consuming data re-entry.
The single vendor approach also improves consistency across platforms. With an integrated system, a lender can have similar features across multiple applications (feature parity). Native interfaces between applications are smoother than third-party interfaces because they can provide optimized performance and take advantage of the latest technology.
The single-vendor approach also ensure compliance is implemented consistently. With a single-vendor platform, regulatory changes can be implemented in a coordinated way. A great example of where consistency in compliance is important is in the 2018 Home Mortgage Disclosure Act changes. Gathering the appropriate borrower information at the point of sale, in a fashion that is usable at the system-of-record/LOS level, is critically important for meeting this regulatory requirement.
Lastly, the single vendor approach allows mortgage companies to receive better user training and system support. A single-vendor solution provides a consistent training approach and a single source of knowledge for all platforms in use. A single source of system support delivers support of uniform depth and quality, which may aid in reducing issue resolution time.
Q: How can borrowers benefit from an integrated, single-vendor system?
Lynch: Borrowers experience better communication with loan originators during the application process.
When a lender's POS and LOS are integrated, loan information flows seamlessly between borrowers and loan processors. System integration promotes communication between the loan officer, processor, underwriter and closer, speeding up the entire process and streamlining interactions with the borrower(s) throughout the application process.