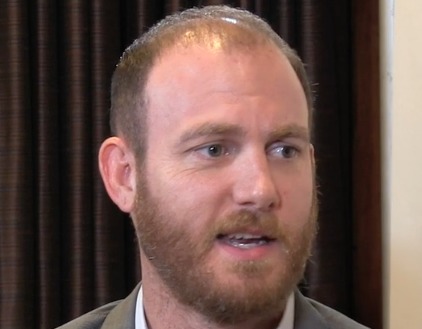 (This is part three of a three-part series.)
BLOG VIEW: In the first part of this series, we described how the innovative tools now widely available in the mortgage industry can better enable mortgage loan officers (MLOs) to make immediate contact with prospective borrowers. Last week, we discussed how technology can help MLOs better manage the loan process itself, while also making it easier and more convenient for the borrower. In this final installment, we'll discuss the combination of tools that can help loan officers convert today's borrowers into lifetime customers for tomorrow.
Assuming you have provided your customer with an exceptional lending experience – including immediate contact, an easy application process, the appropriate loan product, correct pricing and easy documentation gathering – you have planted the seeds for a lifetime client.
If you view the loan as only a one-shot deal, though, you could be throwing away a lot of business down the road, including future refinances, home equity loans and perhaps other financial products. And that's just with that one customer. How you treat that person will also dictate whether the client will recommend you to family members and friends when they need your services – and many of them will.
There is still a lot of work to be done to retain a lifetime client, even if he or she had a positive experience. Ever hear of out of sight, out of mind? It's easy for former clients to forget the MLOs who got them their homes, especially if they are buying homes and their Realtors recommend different MLOs. Even for a refinance, the next-door neighbor might talk about a great mortgage rate he or she received from an MLO, introduce your client to another MLO, and three years later, you're out in the cold. We hope for loyalty, but we should not rely on it.
Remember that unless your customers found a new MLO, they are always your clients, and they are always in your database. Take advantage of every opportunity.
Nurture marketing can include everything from sending borrowers a birthday card each year, reaching out to them on their annual loan anniversary, or sending out their closing figures around tax time so they can take the proper deductions. All of these things, no matter how small, will help keep your name in front of the customer and top of mind. A good customer relationship management system designed for mortgage business can help you not only automate the process, but also create compelling content that will keep the customer engaged long after his or her first loan closes – and it will create a repeatable business and process.
Review your sales process contact strategy, and transfer it to your retention strategy. Did your borrower prefer phone, texts or emails? Was the borrower a referral or an online lead inquiry? If he or she was a referral, keep in touch with both the referral and your current client. If not a referral, use those loan processing alerts for contacting your client with some of those nurture marketing opportunities. You knew when to call the customer, what you should say and what types of messages you sent to keep the borrower engaged toward the final goal of closing the loan.
Marketing materials are great, but nothing is better than direct contact with your client.
If you succeeded in satisfying and impressing the customer from day one at the point of sale and throughout the mortgage origination process and you made the entire loan process convenient and as unobtrusive as possible for your borrower, you've paved the way for a lifetime client.
Again, technology can make that process easier and automatic not only to ensure it's done correctly, but also to make certain that it doesn't get neglected, which is where many lenders and servicers drop the ball.
Ultimately, the goal is to grow your originations volume and market share. How do you do that? Through customer service. Borrowers now and in the future want the best customer experience, and it's that client relationship that will keep them coming back. For mortgage lenders, the time to act is now. The technology is widely available, and it's cost-effective and easy to implement. With so many new tools available to lenders, it is indeed an exciting time for our industry. The best part is, lenders that embrace customer relationship technology now will reap the rewards for years to come.
Josh Friend is founder and CEO of InSellerate, a specialized customer relationship management system that enables lenders to connect with prospects while they are actively engaged in the decision-making process, manage their sales teams in real time, and build strong long-term customer relationships through automated nurture marketing campaigns.