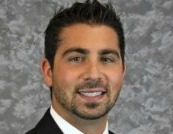 BLOG VIEW: As a mortgage professional, it is likely that you know the ins and outs of the appraisal process like the back of your hand. To others, however, the appraisal process can seem highly complicated and confusing, and borrowers and sellers simply do not know what to expect. There are few simple reminders that lenders can offer during the appraisal process to ensure a positive experience for not only the consumer, but the appraiser and lender as well.
Presentation Is Important
During the listing period, sellers are keen to keeping a tidy home and doing those special things to make a good first impression; however, once a buyer and contract is secured, they often forego that extra effort. Understanding that a critical part of the transaction has yet to occur would be most beneficial to a successful transaction.
Before an appraisal, sellers need to do their homework to ensure that they present their house in the best light possible to an appraiser. This may seem an obvious piece of advice for sellers, but small changes, such as updating the fixtures or finishes in a house, can make a big difference in the valuation process.
A modern appearance shows an appraiser that homeowners have not only put an effort into keeping the home updated, but have also taken good care of a property over time. And, this does not apply only to the inside of a property; houses with high curb appeal fare significantly better during the appraisal process.
Sellers should ensure that their home is tidy and clean, but more importantly, they should make any necessary repairs before appraisal day. This is particularly important if the home requires repairs to bring it up to local or state specific standards.
For example, if smoke detectors are not up to code, an appraiser may have to write the appraisal as subject to these updates. Secondary requirements delay the process and often require that an appraiser make a second visit to a home to ensure the required updates are complete. When a seller can anticipate and remedy these issues before an appraisal, he or she can save valuable time and money.
Understand The Method
One of the biggest consumer misconceptions during the appraisal process relates directly to the process itself and one aspect in particular: the sales comparison approach. This appraisal method centers around developing an opinion of a property's value based upon the recent sales of comparable properties; this often entails analyzing property features, including the living or land area of a home, age and quality of construction, number of bedrooms and/or bathrooms and presence of a garage.
Through a comparative valuation approach, appraisers are essentially trying to compare apples to apples. In certain neighborhoods, this might be easy – all houses may have similar floor plans, footprints and features. However, in other neighborhoods, the house next door may vary greatly from the home of a seller, and thus, it will have a completely different appraisal value. This part of the process is often what confuses buyers and sellers – the comparative valuation methodology does take your neighbors into account, but only if their property is similar enough to meet sales comparison standards.
Respect The Regulations
Homebuyers and sellers often approach the appraisal process without much background knowledge, particularly in terms of the rules and regulations that accompany a home appraisal. The appraisal process depends heavily on an appraiser's independent valuation of a home and compliance with the Appraiser Independence Requirements (AIR).
AIR compliance initiatives exist to ensure that appraisers are able to complete the process without feeling pressured by borrowers, lenders or an AMC company, and they represent a crucial aspect of maintaining public trust in the appraisal process. Ensuring that borrowers and sellers understand these regulations can help to prevent any attempt to influence an appraisal, allowing an appraiser to remain independent and objective.
This topic is important to address among borrowers and sellers alike because what may seem like a beneficial "push" in the right direction, such as a seller discussing what they think the value of their home should be with an appraiser, can often be construed as pressure or attempted influence. There are appropriate manners in which a borrower can engage an appraiser, such as pointing out recent updates to a home, or having their listing agent connect with the appraiser to share a few relevant sales in the area. However, directly discussing the value of a property with an appraiser typically is not productive.
The appraisal process can seem a daunting step for buyers and sellers alike, and it is a step that is often misunderstood. By addressing key issues with borrowers, lenders can help prepare all parties for an efficient, well-organized process.
Rida Sharaf is senior vice president for USRES Operations, a provider of appraisal, broker price opinion and REO management services.