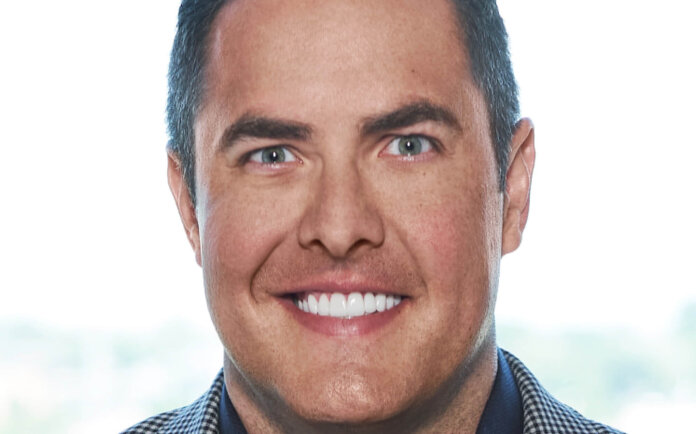 PERSON OF THE WEEK: The COVID-19 crisis has resulted in a watershed moment for the mortgage industry in which providing a completely contactless, technology-driven, all-digital mortgage experience has become essential to conducting business – as opposed to an important option to deliver to consumers.
Now, there is no option: Leads must be captured in automated fashion. The mortgage application process must be fully online and automated. Appraisals must be handled in such a way so as to adhere to CDC social distancing guidelines – including allowing interior inspections to be handled remotely, using homeowner video. And remote online notorization must be used when possible to complete the closing process.
That does not mean, however, that the human element is gone from the equation. Mortgage brokers and loan officers must still continuously communicate with borrowers throughout the process via the digital channels of choice. With the pandemic, digital communication with borrowers – especially real-time communication – has become critical to ensuring a smooth, coordinated process.
In an interview with MortgageOrb, Joe Welu, CEO of Total Expert, a fintech software company that built the first enterprise-grade experience platform purpose-built for the modern financial services industry, offers some tips for how lenders can more effectively communicate with borrowers during the COVID-19 crisis.
Q: As COVID-19 continues to impact the mortgage industry, lenders have had to adapt their business continuity plans and increase their reliance on technology. As they make these changes, what are some of the major challenges they face?
Welu: Digital communications between lenders and customers is no longer an option, as COVID-19 has changed the way borrowers interact with their financial institutions forever. As lenders increase their dependence on technology to communicate, build relationships, and manage customer needs as the pandemic continues to play out, it's important to choose the right technology from the start.
Technology that will help lenders tap into data to understand customers' needs in real-time is key. For example, knowing when a customer institutes their first forbearance request or when a customer has their first payment due when their forbearance comes to an end and needs to be reminded.
Additionally, the information customers receive from lenders must be clear, consistent and highly informative. Sending relevant messages that are highly personalized and helpful is also key – or it's likely customers will lose trust and dependency on your financial institution for the information they need.
It's paramount that lenders keep a human and personal touch in their borrower communications as they transition to fully digital and tech-driven customer experiences.
Q: Social distancing has put a strain on lender-borrower relationships at a time when they're grappling with frequent, large-scale changes around the loan process (forbearance, loss mitigation, etc.). What are some effective communication strategies lenders can use to connect with their customers?
Welu: Borrowers will expect their lender counterparts to prioritize their financial health and help them adjust to the new "normal" while getting their finances back on track. This is especially true as a recent Gallup report found that 50% of Americans now say their financial situation is getting worse.
Lenders that leverage digital channels to deliver timely, relevant, and clear communications during the pandemic will ultimately build trust and stronger relationships with their customers.
The three biggest factors for successful crisis communications include the following:
Clarity. Avoid ambiguity in all communications. Customers need to know not only what to do but when to do it. If they request a forbearance, when will their first payment after the forbearance period ends be due? If they miss a payment, what will happen next? Providing clear directions and precise call to actions will help customers know the answer before they need to ask.
Consistency. Timely and consistent communications can provide a sense of financial security to customers. In addition, consistent messaging across all communications channels is necessary and required. Will customers see the same information across social, email, and website pages? If there are inconsistent messages, the strength of the lender and customer relationship is at stake.
Candor. Lenders who want to make sure their customers are in the know and confident in their financial future should communicate with candor. This means, providing open and honest information. Get to the point in your communications, stick to the facts, and serve as a partner to borrowers who are looking to lenders for the insight they need – now.
Q: As borrowers turn to lenders for clear answers about their mortgage, how can lenders make themselves available as a helpful resource?
Welu: Just as you expect to get an immediate response when dialing 9-1-1 during an emergency, lenders must act as a financial first responder to customers. You'll want a consistent message for exactly where customers can reach out to get their questions answered. And you will also want a human connection on the other end of the line, where your teams are able to provide personalized, quick, and consistent messaging for customers no matter if they're trying to make a payment or simply plan ahead.
As COVID-19 continues to impact customers daily, lenders must also be available in whatever channel customers prefer to communicate with their financial partners – be it digital, social, email, website, or even over the phone.
Q: Customers' trust in their lender is being tested right now. How can lenders continue to build trust?
Welu: In addition to consistency, clarity and candor, as well as providing a human touch and personalized messages to each customer, lenders must also be specific in their communications.
Instead of waiting for borrowers to come to you for answers, consider putting a plan in place to educate them on the most important financial implications of COVID-19 (if you've not already done so), including the following:
How the various provisions of the CARES Act will impact individuals' loans;
What forbearance, deferral, and forgiveness options borrowers have; and
Where customers who need assistance can go to for more answers.
From there, it's important for lenders to know what exactly they should be communicating in order to build trust. How lenders respond through these times of uncertainty will set the tone for their brand's reputation over the coming years.
Q: Why is it important for lenders to promote human connection within their brand at this moment?
Welu: Relationships are at the center of strong financial partnerships. Borrowers want a lender who is on their side, is personable, and that they feel is there with them throughout every step of their homeowner journey.
That's why people trust brands that put people first: someone or something behind the brand that's familiar, accessible, accountable and relatable.
Especially during a time where anxiety is high and uncertainty prevails, it's important for borrowers to know that their mortgage lender will be with them every step of the way – with efficient and effective answers to their questions.
Mortgage lenders can relate to the common goal of building lifelong relationships with customers. Personal communications – which fuels trust – will ultimately help the borrower and lender relationship remain strong as they navigate this uncertain financial period together.